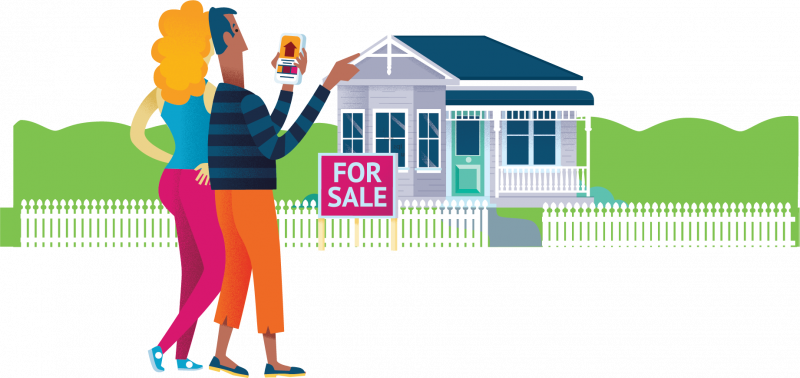 If you're serious about buying your first home, congratulations! It's an achievement getting this far. If you've clarified and discussed your goals and sorted your finance, the next step is to start attending open homes in the area you're interested in.

Here are some tips to help you make the most of each viewing.

10 top tips for visiting an open home
Be early

Open homes typically last for 30 or 45 minutes – try and be there at the start time so you don't have to rush to see everything. You may need to plan and prioritise if there are several open homes at a similar time.

Call on your team

Call on friends and family

(external link)

if you need help minding children so you can focus on the open home. If you're buying on your own, take a friend – four eyes are better than two and it will be helpful to have someone to discuss the property with.

Check the checklist

Your due diligence starts at the open home. Here's a handy list

[PDF, 236 KB]

to help you remember what to look for inside and out. If you're looking at several open homes, the checklist will help you remember what you saw at each property. The list will remind you to check critical things like storage, room size (will your furniture fit?), noise (is the property close to an airport or school?) and water pressure (turn on the shower, flush the toilet).

Tick off your must-haves

It's a good idea to take your list of 'must-haves' – the things you've already agreed you need in a first home. It's easy to get distracted and it's important to make sure the property ticks all the boxes for what is important to you, for example, the number of bedrooms, morning sun and space for your piano.

Watch for red flags

Check for signs that may indicate issues with the house, for example, a musty smell, water stains, loose nails or a sloping floor. The open home checklist

[PDF, 236 KB]

is handy for reminding you to look for problems like these. If you know the age and style of the home before you visit, the Property Checker tool will give you a good idea of what to look out for when you're at the open home or what to ask about later. EQC also has some useful tips about things to look for here

(external link)

(external link)

.

Play it cool

Buying a house in a popular area can be competitive – there may be other buyers at the open home who are just as keen as you are. Save your enthusiasm and discussions for later when you're alone if you're serious about a property.

Ask the agent

Make a list of questions to ask the real estate agent at the open home or you can email your queries later so you have a record. Remember that the agent works for the seller, not for you. The agent must treat you fairly, they must tell you about any known problems with the property and they must answer your questions professionally. This article

(external link)

has some handy tips about what to ask the agent at the open home.

Check the checklist again

If you're serious about a property, you should get a professional property inspection before making an offer. In the meantime, make the most of your time at the open home to check inside and out.

Walk around the block

While you're in the area, take time to look at the neighbourhood

(external link)

, the street, the nearest shops and amenities, public transport options, parking and the neighbouring homes. Chat to the neighbours if you can.

It's early days

Try not to let your heart rule your head. If a property appeals, remember you have lots of homework to do before you're ready to make an offer. You can read about the next steps here

(external link)

.
Want to know more?
There's a lot more information to help first-home buyers make the most of viewings. We like this article about how to hack your next open home(external link). There's more information about open homes at settled.govt.nz too, including this video(external link)(external link).
Tap/click a star to give a rating: