Building your support team when buying
Buying property is expensive, and it can cost even more if something goes wrong. That's why it's important to have a good team of professionals to support you.
Summary of important things to know
Find a lawyer or conveyancer before you start looking at properties. Buying can move fast when you find something you like.

We recommend you hire a qualified property inspector to check a property before you make an offer.

Paying professionals to help you is a good investment. The cost of not getting sound advice can be very high if things go wrong.

The real estate agent will answer your questions, but remember they work for the seller, not for the buyer.

It's helpful to have support from family and friends during the home buying journey too.

Get legal advice
It's important to get your own legal advice before you sign anything.
We recommend you find a lawyer or conveyancer to help you through the buying process. Choose a lawyer or conveyancer before you set out to buy a property – buying can be a fast-moving process.
Both lawyers and registered conveyancers can carry out property transactions (also referred to as 'conveyancing'). Choose a lawyer or a conveyancer based on your budget and the complexity of the purchase transaction. A lawyer is better placed to deal with more complex transactions and any legal issues, for example, any personal, business or financial factors.
Your lawyer or conveyancer will need to verify your identity and will ask you for the required identification. If the property is being purchased by a company or trust, verification may take longer. Find out more about providing identification here.(external link)(external link)
Sale and purchase agreements are legally binding documents, and you should consult your lawyer or conveyancer before signing them.
How to find a property lawyer or conveyancer
Use a qualified property inspector
A qualified property inspector will tell you about the condition of the property. It's a good idea to select a property inspector and/or engineer at an early stage of your home buying process so you are ready to arrange an inspection when you find a property you want to buy.
We recommend you choose a property inspector who has professional indemnity insurance and carries out their work in accordance with the New Zealand Property Inspection Standards.
Find a property inspector
Property inspectors are listed by:
Depending on the property, you may also want to hire other specialist advisors such as an engineer to help you decide whether you want to buy the property and how much you are willing to pay for it.
Find an engineer on the Engineering New Zealand(external link) website.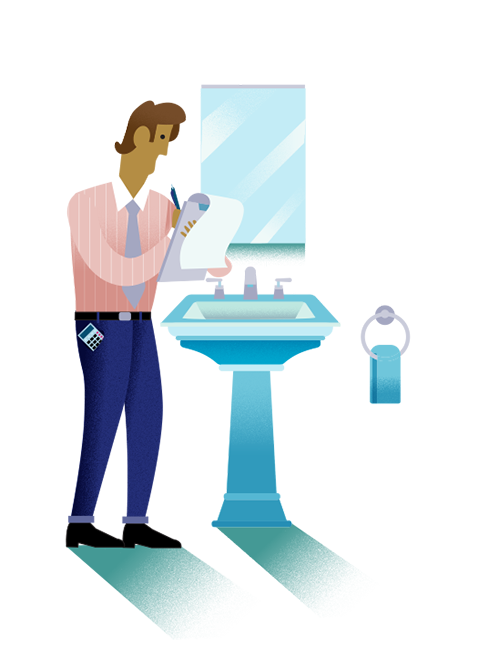 Find a bank or other lender
Most of us need a home loan to buy property, especially for a first home. You can save thousands of dollars by choosing the right home loan for you.
The sorted.org.nz(external link) website has useful information about shopping around for a home loan.
Find an insurer or insurance broker
Most banks and other lenders will require proof that you have insurance in place for a property before they will complete the loan. It's a good idea to look at options early in the home buying process so you can arrange insurance when you find the place you want to buy. Some property features, for example, retaining walls, may cost more to insure.
The s(external link)orted.org.nz(external link) website has useful information about home insurance.
The real estate agent
The real estate agent works for the seller and is paid by the seller when the property sells. However friendly and helpful the agent is, remember they are representing the seller. The agent must not mislead buyers, but you should not rely only on the agent for advice or assistance.
You should ask the agent questions about anything you want to know about the property. Licensed agents are bound by the Code of Professional Conduct and Client Care [PDF, 208 KB] and have to deal fairly and honestly with all parties. They are not allowed to withhold any information they know about a property, and they must tell you if they think there might be something wrong with the property that you should check out. The agent can't make statements about the property that they can't back up with evidence.
As a buyer, you do not have to deal with the agent a property is listed with. You can approach another agent at the agency that is marketing the property. Any agent who works for the listing agency is also working for the seller.
Check that any agent you are dealing with is licensed, even if it is someone you know or who has been recommended by a friend. It is illegal to carry out real estate agency work without a licence. You can find contact details for all licensed real estate agents on REA's public register. The public register also shows if an agent has had any recent complaints upheld against them.
Find the public register(external link) of real estate agents.
Using a buyer's agent
Sometimes a buyer will use a real estate agent as their buyer's agent to source properties and oversee the purchase process. Buyer's agents are not commonly used in New Zealand.
Buyer's agents must be licensed. A buyer's agent will enter a signed agreement with the buyer to act on their behalf, and the buyer will pay the agent for their services. If you decide to use a buyer's agent, you should ask in advance about cost, what services are provided as part of the cost and whether any additional expenses may be charged.
Buyers will commonly choose to work with a real estate agent they have previously worked with to help them look for properties and help them to negotiate with the seller and their agent. Although the person helping the buyer in this instance is often referred to as a buyer's agent, they will be paid a share of the commission the listing agent receives from the seller. Both agents in this instance are acting for the seller.
Family and friends
Make sure your support team includes friends and family who can:
give you honest, objective feedback about properties you're looking at

support you at an auction

look after children while you visit open homes

help you celebrate when you buy your home.
Was this information helpful?