A real estate agent works for you to help make sure your property is sold in the best way possible and for the best price.
Summary of important things to know
If you have listed your property with a real estate agency, the agent works for you, the seller, so it's important that you get on well.

Before you start working with the agent, you must understand and sign an agency agreement that sets out the terms and conditions of the contract between you.

We recommend you get a lawyer to check and explain the agency agreement before you sign it.

You and your agent are legally obliged to share all relevant information with prospective buyers about the property, including any issues.

If the property sells, you pay the agent a commission in return for their work.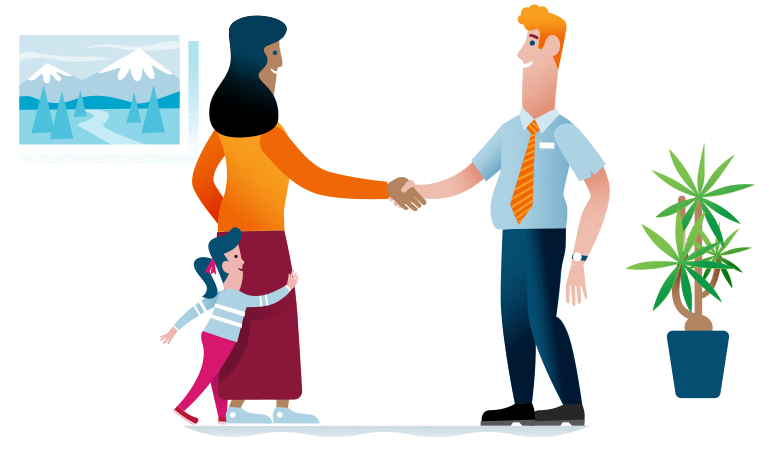 Choosing an agent to work with
In New Zealand, most real estate agents work for a real estate agency. The agency will usually take care of every stage of the selling process in return for a fee (commission), when the property is sold. The fee is usually based on a percentage of the sale price.
Choose a local agency and agent who knows your area and has experience selling properties in it. If you are selling an unusual or expensive property, you may want to choose a real estate agency that specialises in homes like yours.
Before an agent starts to work on selling your property, you need to sign an agency agreement. If the agreement is with an agency, you can change the agent you work with from that agency during the selling process if you wish.
Some agents work in partnership with another licensee or a team of other agents. Check whether the agent who has listed your property will be the one you will work with or whether a member of their team will be your point of contact.
We recommend working with real estate agencies that use the Real Estate Authority's (REA) approved standard clauses in their agency agreements. Ask your agent about these standard clauses before you sign. You can find out more about recommended standard clauses here.
Make a shortlist
Visit different real estate agencies or get recommendations from friends or family. When you meet with agents, think about how you feel about them. Do you feel listened to? Are they helpful and professional?
Check their website and make sure the agents have experience selling property like yours. Check other properties they have listed online. Some sellers visit open homes in their area to assess agents.
Draw up a shortlist of two or three agents, and invite each to assess your property and say what it could sell for. The agents' assessments will include a recommended method of sale and a marketing proposal.
Make sure your agent is licensed
Even if you know the agent or a friend recommends them, check they're licensed. It's illegal to carry out real estate agency work in New Zealand without a licence.
REA has an online public register where you can check your agent holds a current licence and find out if they have had any recent complaints upheld against them. If you deal with an unlicensed person, the REA won't be able to help you if things go wrong.
Understanding the agency agreement
Before an agent starts to work on selling your property, you need to sign an agency agreement. This is a legal contract that sets out, among other things, what they will do to sell your property and how much commission you will pay them if they are successful.
REA publishes a guide about the agency agreement​​​​. We recommend reading the guide early in the selling process, before you sign any agreement with an agency. You should get your lawyer or conveyancer to check and explain the agency agreement before you sign it.
Read more about understanding the agency agreement here.(external link)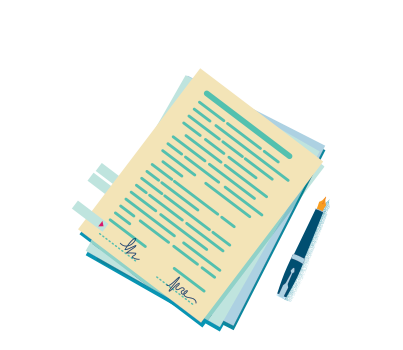 Things the agent must do before you sign an agency agreement
The agent has to give you a

written estimate of your sale price.

This must reflect market conditions and be supported by information about sales of similar properties. They should also visit the property to assess its condition.

The agent must also

explain the different options for selling your property,

for example, by tender, by auction or at an advertised price. Your agent must also tell you how the option you choose affects the amount of commission they will receive from the sale from their agency. (This won't affect the overall amount of commission you pay.)

The agent must

explain in writing how your property will be marketed and how much this will cost.

They must make it clear what advertising they provide as part of their service and what you will need to pay for.

Before you sign an agency agreement, the agent must

provide written details of how the commission will be calculated

and the conditions under which it must be paid. They must give you an estimated cost of their commission.

The agent must

explain the risk of paying two commissions.

This is a risk if you enter into more than one agency agreement.

They must explain to you when the agency agreement ends.
They must give you a

copy of the New Zealand Residential Property Agency Agreement Guide.

They'll also ask you to confirm in writing that you've received it.

The agent must

give you the opportunity to seek legal advice

before signing the agency agreement. Making sure everything's in order at this stage could save you problems later.

Agents are

not allowed to exert undue or unfair pressure on you

and they must keep you updated about anything relevant to the sale of your property.

If the agent, or someone they know, is interested in buying your property, they must

declare a conflict of interest.

In this situation, we recommend that you ask another agent to represent you. It's important that you have someone independent working to sell your property, especially when you're paying them to do it.
Your legal obligations
When you're selling a property, you and your agent are legally obliged to share all relevant information about it to buyers. Relevant issues will vary from property to property but could include:
weather-tightness issues
boundary issues
unconsented alterations to the property
the impact of proposed developments
natural hazard damage.
If you knowingly fail to disclose any relevant information, you may be in breach of the terms of your agreement with the buyer. This means the sale could fall over or, in some situations, the buyer could take you to court.
When the real estate agent is aware of an issue, they are bound by their Code of Conduct to disclose it to buyers. If you tell them about an issue to do with the property but ask them not to tell anyone, the agent is required to stop working for you.
Verifying your identity
To help protect New Zealand's reputation and economy from money laundering and the financing of terrorism, before conducting certain activities, real estate agents, lawyers, conveyancers and banks must confirm your identity under the Anti-Money Laundering and Countering Financing of Terrorism Act 2009 (the AML/CFT Act)(external link).
The agent will also need to confirm your identity if you are selling a property on someone else's behalf.
The agent may verify your identity by using:
Primary photo identification, for example, a passport, a certificate of identity or refugee travel document or a firearms licence.
Non-photo identification such as a birth certificate or a citizenship certificate, accompanied by a supporting form of photo identification such as a driver's licence, an 18+ card, or an international driver's licence.
A New Zealand drivers licence supported by evidence such as a bank card, a gold card, or an IRD letter.
In certain circumstances, an agent (with whom you do not have an agency agreement) may need to obtain and verify identity information about you if you deposit $10,000 or more in cash or by cheque into that agent's trust account.
Even if you have been a client for a long time, the agency will need to confirm that you are who you say you are. You can read more about this on the Department of Internal Affairs (DIA)(external link) website.
The agent's fee
You pay the agent a commission fee if they sell your property. The amount of commission is usually a percentage of the sale price.
Agents usually charge an administration fee of around $500, plus commission based on a percentage of the selling price. Usually, the commission is tiered. For example, you might be charged 3% of the first $400,000 of the sale price plus 2% of the balance of the sale price. However, it does vary and is usually open to negotiation. Details are set out in the agency agreement.
Before you sign up with a real estate agency make sure you get a clear statement from the agency about how their commission fee will be calculated, as well as an estimate of what the amount would be if the house sells at the appraised price.
The fee is usually paid from the deposit the buyer pays to your agent when the sale and purchase agreement is signed. The deposit is usually about 10% of the total price they are offering and is held in a trust account. The agent usually takes their commission fee out of this amount and the remainder goes to you.
In addition to a commission fee, you often have to pay advertising costs before the agent starts marketing your property. Find out more about marketing your property here.
Changing the agent
If you have signed an agreement with an agency, you can change the agent you work with from that agency during the selling process if you wish.
Your agency agreement will contain information on how you or the agent can cancel it. If you do want to cancel your agency agreement, your lawyer can advise you on this. If the agent has already done work that helps to sell the property, you may still have to pay them a commission. If you sell to a person that the agent has introduced to the property, the agent is generally entitled to a commission.
What to do if you have a problem
If you have a problem with a real estate agent that you can't resolve directly with them, find out how the Real Estate Authority (REA) can help you on the REA website(external link).
There are other steps you can take and organisations that can help you when you need it. Find out more about getting help if things go wrong here.
Was this information helpful?