Before you start the process of selling a property, take the time to think and talk about what you want to achieve and your next steps.
Summary of important things to know
It's helpful to have an idea of the current market value of your home before you start planning to sell. You can get an idea by researching online, paying a property valuer for a valuation or asking a number of real estate agents for a current market appraisal (CMA).

Think about what you can do to get the best price for your property and the best return on any investment to make it ready for sale.

Plan whether you will sell and then wait to buy a new property or whether you will buy and sell at the same time. Understand the advantages and risks with both approaches.

Consider how you want to sell your property and whether there are time constraints to take into account.

We recommend you talk to a lawyer first if the property is part of a deceased estate or held in a trust.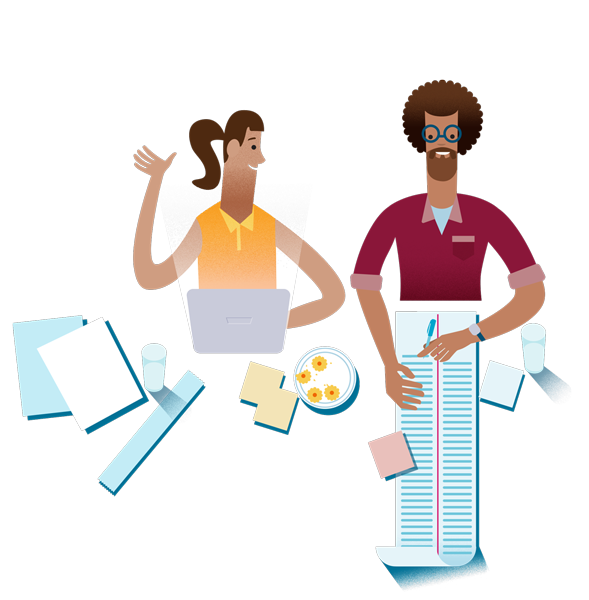 Find out how much your property is worth
Whether you decide to sell your property and what you do next may depend on how much money you could get if you sell. Finding out how much your property is worth in the current market is a good place to start.
Rating value (RV)
The RV of your property is the value the local council uses to determine rates payable on the property. It is not necessarily the market value, but it is one of the values a buyer may use to assess the value of a property.
Your local council will send you an updated rating value (RV) for your property every few years when it is reviewed. You can get a copy of the latest RV notice from the council. Depending on the date of the last review, the RV may not reflect the current market value. Market values can change quickly, for example, if the area is re-zoned by the local council. The RV may not reflect any recent improvements you've made, especially if these improvements haven't required council consent. You can request an urgent RV review from the council.
Nearby sales
You can get an idea of property sale prices in your area online. Some of these website services are free, but they may not be up to date with the most recent sales. Local sales are a helpful indication of property values in your area, but you'll need to take into account the condition of a property and that any special features will likely differ from those of your property.
Current market appraisal
A real estate agent will assess the current market value of your property before presenting an appraisal and proposal for you to consider. An appraisal should be based on a visit to the property to assess its condition. The agent should also compare your property to similar local properties which have sold recently. The proposal will explain the services the agent can provide and the agent's thoughts on how to market your property. If an agent provides you with an appraisal, you do not have to then use their services. You may like to speak to a few different agents to find the right agent for your needs and to compare their proposals.
Read about selling your property with an agent here.
Property valuation
You can ask a registered valuer to provide you with a valuation. This service comes at a cost (the price will vary depending on the level of detail). The valuation will take into account (among other things) sales in your area, the type of property you have, its features and what your house is made of.
Registered property valuers are qualified and experienced in property valuation. They will know their local real estate market and will be knowledgeable about building methods, materials and legislation.
Find a registered property valuer on the Property Institute (PINZ)(external link) website.
Consider what to do to get the best price
Your property should be looking its best to get the best price when you come to sell.
Think carefully about major renovations – you may not get your money back if you tackle big jobs like modernising the kitchen or bathroom before selling. Budget carefully if you decide to go ahead.
If a property valuer or agent has valued your property, ask them what they would recommend before you tackle major work.
Think about the best time of year to sell your property - for example, it may be better to sell in summer if your home doesn't get much winter sun.
Read about preparing your property for sale here.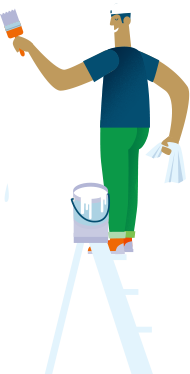 Decide if you'll sell before buying
Selling your home first, then looking for a new one is less stressful and risky than buying and selling at the same time.
Selling first means you have freed up any equity and have a good idea of your budget for your next home. You're also a cash buyer and will have an advantage over anyone who is making an offer conditional on selling their own property. If you can negotiate a long settlement period when you sell, you'll have more time to find your next property without having to rent or move twice.
Renting or storing belongings between moving out of one home and into another will add to your costs. It may also be time consuming finding and moving to temporary accommodation and potentially disruptive, especially for children.
If you've already found your next home and need to sell your current home to finance it, you can make your offer to buy conditional on selling your home. If the seller accepts your offer with that condition, you'll have time to sell your home within the timeframe set out in the condition. Sellers are likely to find unconditional offers more attractive, so consider this before deciding whether to sell your own home first.
You can talk to your bank or lender about bridging finance, which is a short-term home loan that can help you purchase a new property before your existing home is sold. There is a risk of more bridging finance debt than you planned if your sale takes longer than expected or if you get less than you hoped when you sell your house.
If it takes longer to sell your existing home than expected, you may find yourself owning two properties for a while with the associated home loan, insurance and rates costs to pay.
Consider the ways to sell your house
We recommend that you use a licensed real estate agent to help sell your house. You can also choose to sell your house privately.
A local licensed agent has the skills and knowledge to sell your property and manage the sale process for you. You pay them a commission when the sale and purchase agreement becomes unconditional.
If you sell privately, you won't pay a commission when you sell, but you need to manage the sale process yourself, including running open homes, managing advertising and following up and negotiating with potential buyers.
There are a number of online agencies that provide you with marketing and legal documentation in exchange for a commission. In some cases, the commission is paid up front. You will need to manage parts of the sale process yourself.
Whichever method you choose, it's important to get legal advice before you sign an agency agreement or a sale and purchase agreement.
Work out how quickly you want to sell
Early on in the sale process, you'll need to decide which method of sale to use. If time is important, you may want to consider a time-bound method like auction, tender or deadline sale. If you have more time, you can talk to your agent about selling by advertised price or by negotiation.
Whichever method of selling you choose, investing in marketing your property well will help sell it faster.
Learn more about the methods of sale here.
Selling property from a deceased estate or family trust
Deceased estate
If the property you are selling is part of a deceased estate, we recommend you discuss this with a lawyer before proceeding. This can be a complex process depending on how the property is owned.
Family trust
Many homes in New Zealand are held in a family trust. A property held in trust can be sold, but there are complexities depending on how the trust has been set up. We recommend you get legal advice before proceeding.  
Was this information helpful?