Learning about problem building materials
If the property you want to purchase has been built with materials that are known to be problematic, we recommend you get a property inspection report to check for any issues.
Summary of important things to know
If you see black piping or know that the house was built or re-plumbed in the late 1970s to early 1980s, check if the piping is Dux Quest which is prone to leaking.

Weatherside is an exterior house cladding product popular in the early 1980s. It is prone to swelling and turning to mush. The only way to fix it is to replace the cladding.

Asbestos was a popular building material from the mid-1940s until the mid-1980s. If it is found at a property, you will need to get specialist advice on how much of a risk it poses, how it could be removed and the time and cost for removal.

This information about problem building materials may not cover everything that is relevant to you or the property. You should always get advice from your own lawyer or conveyancer and other registered professionals.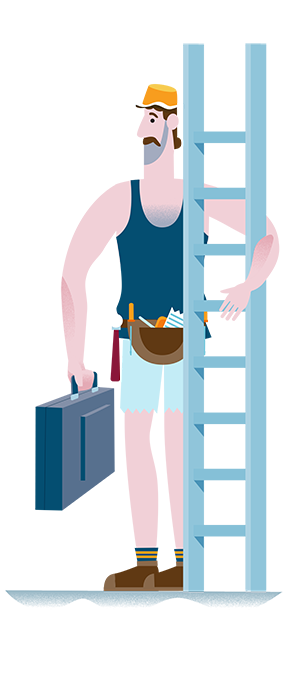 Dux Quest piping
Dux Quest was a plastic piping used in houses in the late 1970s to early 1980s. The product was discontinued after reports of pipes and fittings bursting throughout New Zealand. Despite the cost, replacing the pipes is preferable to simply fixing the leaks, because some insurers will not cover damage caused by Dux Quest piping.
Dux Quest is easily identified. It is distinctive black piping with 'Dux Quest' printed in white lettering on the side.
If a property has Dux Quest piping, the agent has to tell you if they are aware of it. You may wish to either ask for it to be replaced as a condition of sale or negotiate the cost of replacement off the sale price.
Weatherside
Weatherside is a product made from wood and glue that was a popular cladding material in the early 1980s. In many cases the glue failed which let moisture come in contact with the wood fibre. The cladding then swelled, delaminated and turned to mush. The only way to fix it is to replace the cladding.
Weatherside was withdrawn from sale in the 1980s, but there are still houses on the market today with Weatherside cladding and buyers should look out for this.
It can be difficult to identify Weatherside when you're looking at a property because it looks like HardiPlank cladding, a more recent building material. There are four main ways to identify Weatherside:
It is slightly thicker than HardiPlank.
The joiners between planks are metal not plastic and wider than HardiPlank joiners.
The nails are flush with the surface of the cladding rather than protruding.
If there is any damage that allows you to see the base colour, look out for brown for Weatherside. HardiPlank is light grey.
Always ask about cladding materials, although it's best to get a building inspection and ask the inspector to check what the cladding is. Weatherside houses can be repaired, but you may want to make sure the price of replacing it is reflected in the price you pay.
Asbestos
Asbestos is the name given to a group of natural minerals that are made up of many small fibres invisible to the naked eye. Even a small amount of asbestos dust is potentially lethal if it is inhaled because the fibres aggravate lung tissue, causing it to scar. Asbestos is dangerous when it starts to deteriorate or is disturbed during renovation or other activity, because it spreads very easily and can contaminate a large portion of a house.
Asbestos was a popular building material from the mid-1940s until the mid-1980s. It can be difficult to identify asbestos, especially if it has been mixed with other materials. If you are in doubt, get a sample tested professionally.
If you are getting a building inspection done, make sure the inspection includes looking for asbestos. Some building inspectors exclude liability for asbestos, so if you suspect asbestos (particularly in an older house), make sure you have hired an inspector who will look for it.
If you find asbestos, you will need to get specialist advice on how much of a risk it poses, how it could be removed and the time and expense of doing this.
Textured asbestos ceilings
Textured asbestos ceilings were popular in the 1960s, 1970s, and 1980s. The ceiling can start to break down and drop fibres, and asbestos will be disturbed if anything is done to the ceiling, for example, a hole drilled for a new light fitting.
Asbestos cement (Fibrolite)
Asbestos cement is the most common form of asbestos in New Zealand homes. Many buildings built before 1985 contain asbestos cement materials, especially in the eaves, gables, internal and external wall cladding, ceilings (particularly in wet areas such as bathrooms and laundries), sheds, roofs and fences. This asbestos can be disturbed when the cement is broken, sawn, drilled, sanded or water-blasted.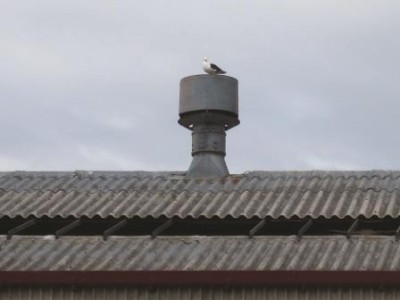 Vinyl flooring
Asbestos products were used as floor coverings or as glue or a backing for vinyl. The typical tile-pattern, geometric, or false wood grain vinyl that was popular in the 1970s and 1980s is often backed with white asbestos. If the vinyl is lifted or if the backing material is sanded, asbestos fibres will be released into the air.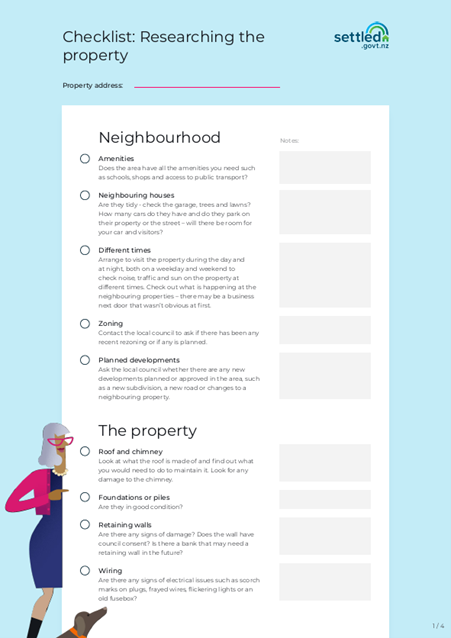 [PDF, 415 KB]
Property Checker tool
Property Checker is a tool that helps buyers to identify potential issues with a property. Simply answer a series of questions about a property you're interested in. A report is produced which you can email to yourself and others. The report highlights some areas we recommend you research further before making an offer.
Was this information helpful?