Marketing your property well can improve the chances of a faster sale and a better price because more people will know about it. Marketing includes advertising, information for buyers and open homes.
Summary of important things to know
If you are working with a real estate agent, they will discuss their proposed marketing plan with you.

Advertising costs are usually paid up front if you are working with an agent.

It's a good idea to invest in professional photos of your property. 

If you decide to sell privately, it's helpful to provide background information to buyers, such as a LIM.

Holding an open home is a good opportunity to show off your property, and there are a number of things you can do to make your property more appealing.

The information on this page may not cover everything you need to know. If you have questions or concerns, you should ask your lawyer or conveyancer or your agent.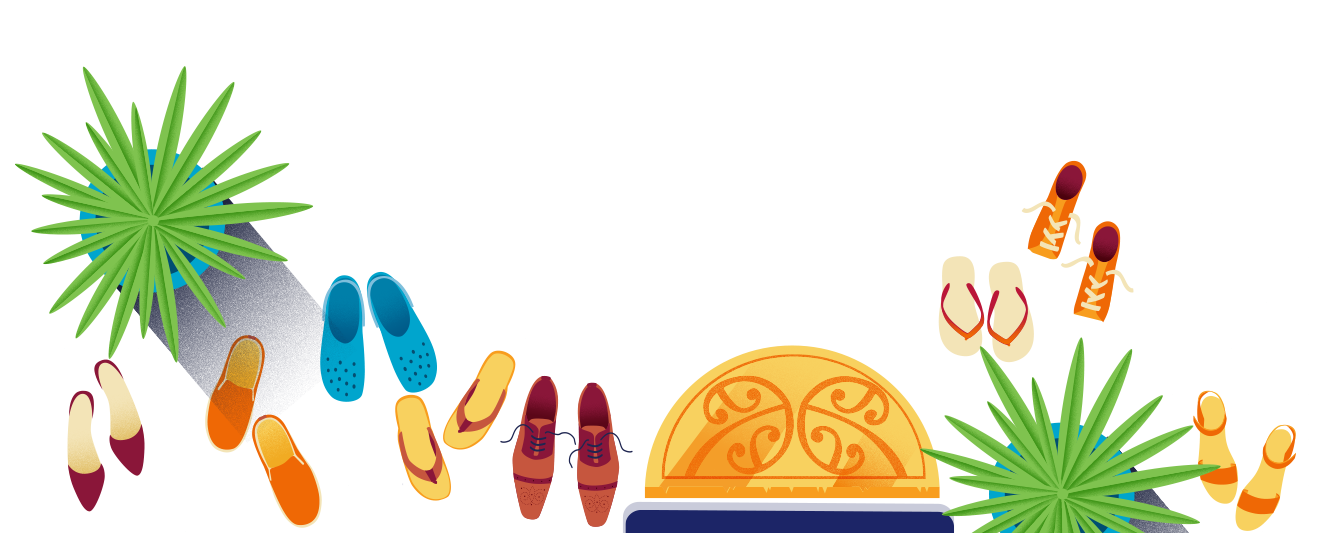 How will an agent help?
When you are choosing which real estate agent to work with, it is a good idea to approach two or three different agents and agencies. The agents will explain what strategy they believe will work best to sell your home. This will include how they plan to market your property and how much this will cost. This should be presented as a written marketing plan with an itemised budget.
Before you commit to paying advertising costs, ask the agent what marketing and advertising they will provide without charge. Agents generally undertake a certain amount of advertising and marketing as part of their service to you. This may include sharing your property listing with the rest of the agents they work with, advertising it on the agency's website and putting up a for sale sign.
You will need to pay for any photos that are used in this kind of advertising. If you've used a professional photographer, often either the photographer or the agency will own the photos you have paid for. Talk to the agency about what this means for you.
The agent is likely to suggest that your property would benefit from additional advertising. They may suggest local, regional or international newspaper advertisements, placing larger or full-page advertisements in specialist property publications and advertising on real estate websites and social media.
Paying for additional advertising
You should not agree to pay for any additional advertising without first receiving a written proposal from your agent and an itemised breakdown of the costs involved. You also need to consider whether additional advertising will bring you a higher price or a faster sale.
Advertising expenses generally have to be paid up front, and they have to be paid even if your property does not sell. 
Marketing your property when selling privately
Marketing your property well is important. You want to show everyone all its best features and get as many people interested in it as you can.
It's a good idea to get a professional property photographer to take photos of every room, the outdoor area, views and anything else attractive about the property.
Advertising
You can use these methods to reach potential buyers:
Advertising in the property section of the local paper and specialist property publications and online. Read other property advertisements to get a feel for the best things you can say about your property. Include as many good photos as you can.
Putting up a professional sign in a prominent position on the property. You should check with the council for any sign restrictions. Include photos and the listing number if you have it advertised online. Also include your contact details so that people can get in touch.
Asking your friends and family to tell other people about your property and share it on social media.
Preparing background information for buyers
Think about creating a brochure with professional photos, details about the property, open home dates and times and your contact details. A brochure will help buyers remember your home, especially if they are looking at several on one day.
It can be a good idea to provide a copy of the record of title and land information memorandum (LIM) to give buyers a summary of the current property information held by the council. You may also want to provide a rental appraisal if you're hoping an investor might buy your property.
Remember, you need to be careful about what you say to a buyer. If you mislead a potential buyer or don't tell them about or deny a potential issue, they have the right to cancel the sale. In extreme cases, they can even take you to court. This doesn't just apply to a statement you make to the potential buyer in writing – it also covers things you say to them.
Open homes and home viewings
An open home or viewing is an opportunity to show off your property and display its benefits to potential buyers.
When you are getting ready for people to come through your home, draw up a check-list of things to do on the day. It's a good idea to:
remove all day-to-day personal items like mail, documents, toiletries and medication. It's helpful to have a box or basket handy for these that you can take away with you in the car
remove valuables or lock them away
make the beds, do the dishes and put all laundry away — hang clean towels in the bathroom
air the house to get rid of pet-smells and cooking odours you may not notice
if it's cold, allow time to heat the home before the open home you'll want it warm and cosy — if you have an efficient heating system, make sure it's included in the marketing plan
vacuum, dust and check there are no marks on the windows
turn all the lights on, especially if it's an overcast day
sweep the path and entranceway
clear the kitchen bench.
If you're concerned about security during an open home, talk to your real estate agent about what security precautions they will take. For example, if the house is large or two-storied, they may have another agent to monitor part of the house. Some insurance companies won't cover theft at open homes. It's a good idea to contact your insurance company before your first open home, and in any case, put all valuables out of sight, or take them with you when you leave before the open home.
What to do if you have a problem
If you have a problem with a real estate agent that you can't resolve directly with them, find out how the Real Estate Authority (REA) can help you on the REA website(external link).
There are other steps you can take and organisations that can help you when you need it. Find out more about getting help if things go wrong here.
Was this information helpful?