Learning about the property
When you've found the property you want to buy, it's important to find out as much as possible before you make an offer.
Summary of important things to know
We recommend you hire an accredited property inspector to produce a property inspection report.

Look at what the roof is made of and find out what kind of ongoing maintenance it will need.

If the house has piles, check that they are in good condition and are properly braced.

Retaining walls are costly to repair — pay particular attention to large, structurally important walls when buying a home.

Look for signs that the wiring is not performing as it should, for example, flickering lights and plugs or sockets that are hot to the touch.

Check the type of water piping. Some have a limited life span (for example, Dux Quest piping) and can fail, leading to leaks and flooding.

Boundary fences are generally owned equally between two neighbours. If they're not in good condition, you need to factor in the cost to replace them.

Check the drainage from the property. If the property is downhill from other properties, find out whether they drain onto the property you're interested in.

This information on learning about the property may not cover everything that is relevant to you or the property. You should always get advice from your own lawyer or conveyancer and other registered professionals.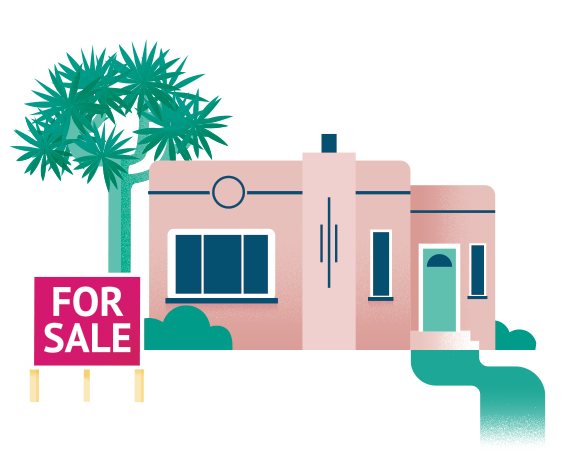 Property inspection report
Before buying a property you need to check the land and buildings to identify any significant defects and understand what future or urgent maintenance is needed.
Inspecting a property
Options

You need to know

Ask a friend to inspect the property or inspect it yourself

This is a cheap option in the short term.

But, there may be issues that you don't spot that are expensive to fix later.

Rely on a property inspection report provided by the seller

This is a cheap option in the short term.

But, if there is something the property inspector doesn't spot, that later costs you money to fix, you are not protected because the inspector's contract is with the seller, not you.

Ask a builder to look at the property

There is a cost for this.

A builder may not provide a comprehensive report.

Ensure there is a good level of indemnity insurance to protect you if you later need to repair something that wasn't identified.

Arrange for a property inspection report

There is a cost for this.

Request a comprehensive building report that meets the building inspection standard NZS 4306:2005.

Ensure there is a good level of indemnity insurance to protect you if you later need to repair something that wasn't picked up in the report.
We recommend that you hire an accredited property inspector who complies with the New Zealand standard for property inspections. An accredited property inspector will write a report about the property and identify any defects, and what urgent and long-term maintenance is required.
Read about making a property inspection a condition of your offer here.
Choosing a property inspector
These professional organisations have processes for registering and accrediting members, to help consumers find qualified inspectors:
Note that there is no licensing regime for inspectors in New Zealand.
Be aware!
The agent may provide you with a recent property report. This may be useful, but you should always do you own research. If you find an issue later, you are not likely to be protected if you rely on a report that was not commissioned by you.
Things to check on the property
The following information is a general guide to some key problems with properties in New Zealand. This list doesn't cover all the problems that a property may have and should not replace an inspection by an accredited property inspector.
Look at what the roof is made of and find out what you would need to do to maintain it. Depending on how old the house is, you should find out when the roof was last resurfaced and check if anything is set into it, such as vent pipes, chimneys and skylights. These require flashings that need to be maintained regularly to avoid leaks.

Look out for:

tall, unbraced chimneys made from brick or concrete - these are usually found in houses built before the 1970s
cracks in the chimney, leaning and twisting of the chimney, loose or broken bricks, loose masonry or plaster
heavier style roof tiles made from concrete, terracotta or slate that are not fixed to the supporting framing.

If a property has solid, well-built foundations, it will be better at withstanding the impact of events like earthquakes and storms.

Look out for:

loose, rusted or broken connections between the joists, bearers and piles - the connections should be in good condition
piles that have been exposed by ground movement or are showing signs of degradation such as rot or borer in timber piles or cracking or crumbling for concrete piles
piles standing straight so they support the bearers evenly - they should be well braced, with diagonal timber braces between the piles and bearers or joists.

Retaining walls are generally expensive and require maintenance. They can also cause issues such as slips if they are close to the house. 

Look out for:

cracks, bowing, bulging, tilting or leaning and blocked weep holes in retaining walls - these could mean there's a problem that needs to be investigated by a geotechnical engineer
overland drainage that directs stormwater into and over the retaining wall, because this will put pressure on the wall
retaining walls that have no building consent, especially if they're supporting land that has a building on it - depending on a wall's age and size, local council property files may tell you whether it has appropriate consents
any large soil banks without a retaining wall - you can get advice from a geotechnical engineer about whether a retaining wall is needed.

Electrical installations can age and become overloaded, particularly in older homes where the wiring may not have been designed for the number of electrical appliances we use today. If you have any concerns about the electrical installations, we recommend you obtain an electrical report from a registered electrical worker(external link).

Look out for:

plugs and sockets that are hot to the touch or have brown scorch marks on them
fuses that blow and circuit breakers that trip for no reason
flickering lights
porcelain fuses in the fusebox, which indicate older wiring - old wiring can be a concern because the insulation may break off leaving copper wire exposed which can lead to fire and electrocution. 

Check the type of water piping in the house if it was built in the 1970s, 1980s or early 1990s. Some brands of pipe and joints used during these decades have a limited life span of up to 30 years, for example Dux Quest piping. This piping can fail, causing expensive leak damage and replacement costs. 

Good quality insulation helps keep the heat in during winter and out during summer. This makes a house easier and cheaper to heat properly and more comfortable and healthy to live in. Check the insulation the property has - the priority is insulation in the ceiling and under the floor, followed by wall insulation.

Some local councils offer property owners loans to install insulation. These loans are paid off through the property owner's rates bill so may pass on to the buyer when the property settles. Check with the agent whether the owner has used a council scheme to install insulation. This may also be noted in the council records or land information memorandum (LIM).  The council will also be able to let you know what the balance of the loan is.

To find out more about what makes a house energy efficient visit EnergyWise(external link).

If the property has been renovated, ask how long ago the work was done and have a professional assess the quality of the work and materials used. Check if the renovations received any required council consent. Compare the renovations with the consents listed in the LIM. Some councils also make this information available on their websites.

Look out for signs such as mould, soft flooring or poor-quality workmanship or materials, which could indicate poor-quality renovations that may lead to future issues. 

Look at the trees around the property to identify any potential issues before you buy.

Look out for:

any protected trees, which should be listed in the LIM - you'll need resource consent to remove, prune or carry out construction work near a tree that's protected even if it's on your property
tree roots near the house which can cause damage to foundations, pipes, retaining walls, paths and driveways
overhanging branches which may fall on the house and can drop leaves that block gutters
deciduous trees if you're looking at houses in winter, which may block a view or sun in summer when they're covered in leaves
any trees that could interfere with power lines as property owners have legal obligations in relation to their trees and power lines - read more here

(external link)

.

Boundary fences are generally owned equally between two neighbours under the Fencing Act 1978. It doesn't matter which property the fence is on, usually, both neighbours are responsible for it.

When purchasing a property, check out the condition of the fences, especially boundary fences. Ask about the neighbours – an absentee owner may not be interested in fixing a broken fence although they may be liable for half the cost of repairs regardless. If a fence is poorly maintained and falls down, it may not be covered by insurance.

Check the drainage, especially if the house is on a downward slope where water can flow onto the property. This can be an issue during downpours if there is a lack of drainage or waterproofing to the house.

Knowing the accurate floor area may be important when securing a loan, arranging insurance, and just knowing there is space for your belongings.

It's a good idea to take measurements to check that the stated floor area is correct. Also check that the listed floor area includes the garage (attached or detached), balconies or decks, any outbuildings and recent renovations.

You can check the floor area from:

council files
online property valuation sites
your property inspection report.

Borer in wooden structures

Over time wooden structures and framing can become susceptible to borer infestations, which can affect the overall structural integrity of a home.

Borer are small brown beetles whose larvae spend 2 to 4 years eating their way through soft timbers in floorboards, timber house piles, weatherboards, and timber furniture, before emerging through small flight holes.

There can be different signs based on the type of wood in your home. Some types of borer prefer untreated wood and, softwood (pine, spruce, cedar), while others prefer hardwood (oak, ash, mahogany).

The most common signs of borer are:

holes in timber — round or oval shaped
borer dust — visible dust below holes caused by exiting borer
weak and damaged floorboards — creaking, crumbling corners and edges, and in extreme cases rotting
tunnels in the wood — these can be difficult to spot because they tend to be inside the wood
borer beetles — found near their holes, windowsills, and infested timber in summer.

 

If you are getting a building inspection, make sure the inspection includes looking for borer — some building inspectors exclude liability for borer. If you suspect borer are present (particularly in older homes), make sure you have hired an inspector who will look for it.
Property Checker tool
Property Checker is a tool that helps buyers to identify potential issues with a property.
Simply answer a series of questions about a property you're interested in.A report is produced which you can email to yourself and others. The report highlights some areas we recommend you research further before making an offer.
Units, townhouses and apartments
You can pay for a pre-purchase property inspection report on the unit you are interested in buying, but it is likely to be too expensive to have the whole complex inspected. We recommend you look at the long term maintenance plan (LTMP) for the complex to see what future maintenance is planned. Also, ask to see minutes of Body Corporate meetings, so you can check what work has been discussed and done in the past.
Ask if there's any major maintenance due and whether there are funds to complete it. This includes any weathertightness or leaky issues with the complex. If you buy the property you may have to pay a portion of the repair cost.
Things to know about long-term maintenance plans (LTMPs)
LTMPs only need to be for 10 years, and some expensive items (for example, the roof) won't need maintenance over this period.
A body corporate can opt-out of having a long-term maintenance fund, and many do so.
If a body corporate has a long-term maintenance fund, they are not obligated to keep it topped up.
If there isn't a satisfactory LTMP, the jobs that should be done to keep the building in good condition may not be done, and this may financially impact on owners later.
It is helpful to know how many of the units are owner-occupied and how many are owned by landlords. Landlords tend to want to keep their costs low, while owner-occupiers may want to keep the building as well maintained as possible.
Read more about what you need to know when buying an apartment or unit here.

Find out more about body corporates and LTMPs in the Unit Titles Regulations(external link) or on the Tenancy Services(external link) website.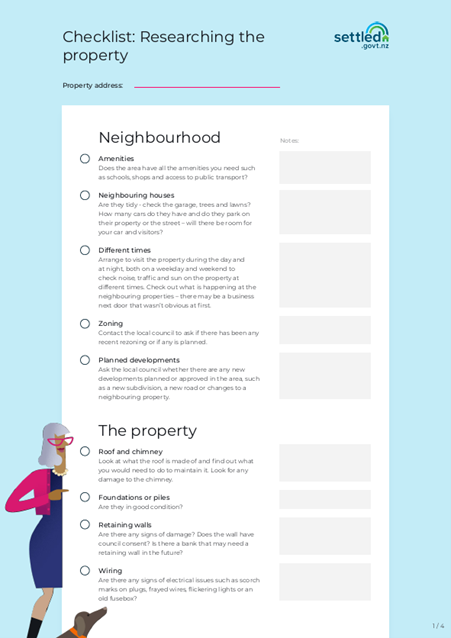 [PDF, 415 KB]
Was this information helpful?