Before you bid, look under the lid
From hiring a lawyer to requesting a LIM and a building inspection, we have tips to help you avoid buying a headache instead of a home. Make sure to do your research so you know what you're getting into.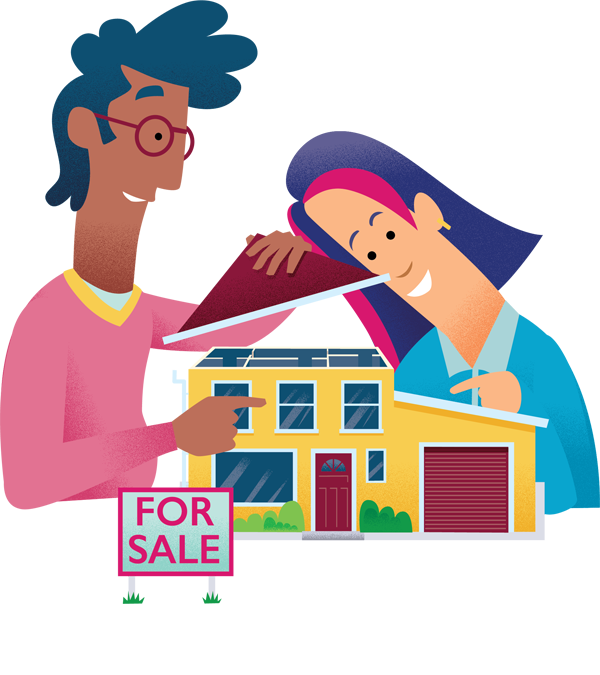 Use our helpful videos, checklists and tools
Our checklists, videos and tools will help you decide if the home meets your needs and identify potential things you should know more about before you commit to buying.
Get a lawyer or conveyancer early
It's important to get legal advice before you sign anything. Choose a lawyer or conveyancer early, before you set out to buy a property – buying can be a fast-moving process. They could save you tens of thousands of dollars by spotting important issues that can lead to expensive problems.
Your lawyer or conveyancer will review official documents, including the sale and purchase agreement, the record of title and the LIM (Land Information Memorandum) and tell you if they find anything you need to be concerned about.
Read more about getting legal advice here(external link).
Get a property inspection report
A qualified property inspector will tell you about the condition of the property. They'll let you know about issues such as leaks or piles that need to be replaced. The property inspection report will help you decide how much money to set aside for repairs, if you should offer less or if you should avoid buying the house altogether.
Read more about using a qualified property inspector here.(external link)
Get a LIM, and get legal advice
A LIM gives you a summary of the property information held by the different departments of a council on the day the LIM was produced. For example, it will include information about any special land features such as erosion or flooding you should know about.
Your lawyer will help you to understand the LIM.
Read more about LIMs here.(external link)
Do a record of title search
The record of title is a document that gives you details about the property that may have an impact on what you can do with it. It includes information about the boundaries and details of any access you may need to provide to others.
We strongly recommend you ask your lawyer or conveyancer to check the property title before you place an offer on a property.
Read more about the record of title here.(external link)
Other useful links
Tap/click a star to give a rating: