Building your support team when selling
Selling property can be a complicated process. That's why it's important to have a good team of professionals to support you.
Summary of important things to know
It's a good idea to talk to your bank or lender as there may be implications for your lending if you sell your property. 

Find a lawyer or conveyancer before you start selling your property. Selling your property may happen quickly, and your lawyer can help you understand the legal documents and process.

Find a real estate agent who understands your area and the local property market.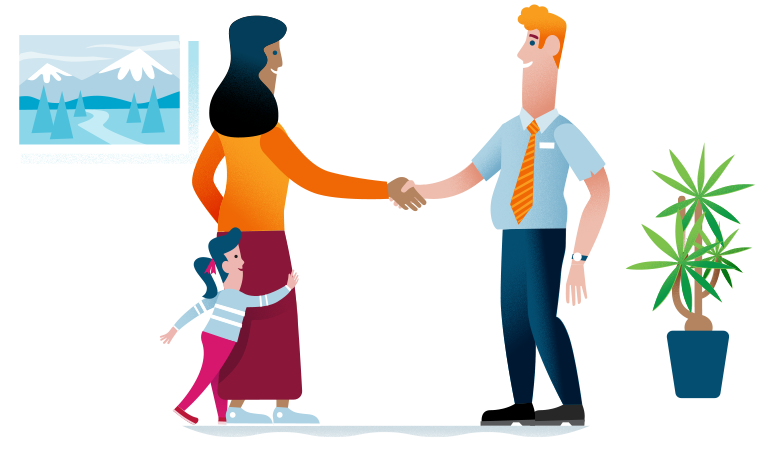 Talk to your bank or lender
Selling your property may have implications for your lending. If you have a fixed-rate loan, there can be additional costs to repay this loan early. It is a good idea to talk your bank or lender when you are thinking about selling to understand what your obligations are.
Read more about your finances when selling here.
Get legal support
It's important to get your own legal advice before you sign anything.
We recommend you find a lawyer or conveyancer to help you through the selling process. Choose a lawyer or conveyancer before you set out to sell a property – selling can be a fast-moving process.
Both lawyers and registered conveyancers are legally entitled to carry out property transactions (also referred to as 'conveyancing'). Choose a lawyer or a conveyancer based on your budget and the complexity of the sales transaction.  A lawyer is better placed to deal with more complex transactions and any legal issues, for example, any personal, business or financial factors.
Your lawyer or conveyancer will need to verify your identity and will ask you for the required identification. If the property is being purchased by a company or trust, verification may take longer. Find out more about providing identification here.
Agency agreements with real estate agents and sale and purchase agreements with buyers are legally binding documents, and you should consult your lawyer or conveyancer before signing them so you understand what you and the agent, and you and the buyer have agreed to.
How to find a property lawyer or conveyancer
Find a real estate agent
The real estate agent works on your behalf, so it's important to choose someone you feel comfortable with. The agent works for you and is paid when the property sells.
Check that any agent you are dealing with is licensed, even if it is someone you know or who has been recommended by a friend. It is illegal to carry out real estate agency work without a licence. The Real Estate Authority has a public register of all people licensed to do real estate agency work. It also has information about any recent complaints upheld against the agent.
To help protect New Zealand's reputation and economy from money laundering activity and financing terrorism activity, real estate agents must confirm your identity, including your date of birth, and know your address details before you sign an agency agreement with them. Even if you have been a client for a long time, the agency may need to ask you to confirm that you are who you say you are. You can read more about this here(external link).
You should discuss everything with the agent carefully before you sign an agency agreement. The REA publishes a guide to help understand the agency agreement, and we recommend reading the guide early in the selling process. The agent must also give you a copy of the guide before you sign an agency agreement.
Download the guide to agency agreements.
Read more about selling with an agent here.
How to find a real estate agent
Get recommendations from friends, family or work colleagues.
Google agents to see online reviews and testimonials.
Find a licensed real estate agent on REA's public register.
Planning on selling privately?
Some sellers may not use an agent — if you are deciding to sell privately you can learn more here.
You can also read more about selling your property privately here.