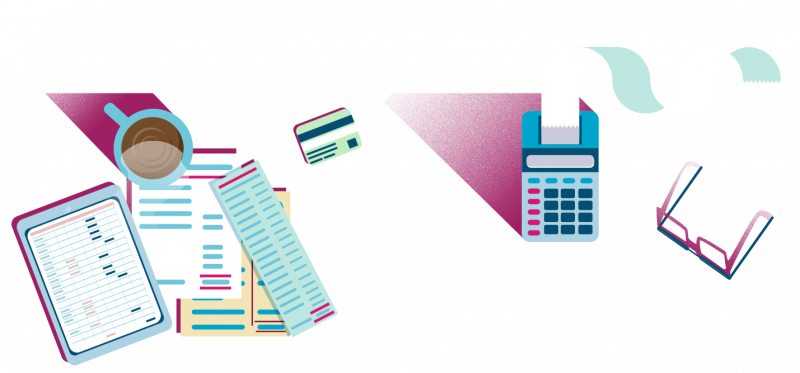 Buying a home is the biggest financial commitment most people ever make, so it's no surprise that saving for one can feel like an impossible task.

Buying your first home takes commitment and hard work, but you may also be able to get there faster thanks to assistance from the government or friends and family.

Here's some important stuff to know before you start looking at 'for sale' ads.

Buying a home 101
For most people looking to buy a first home in New Zealand, the process starts with saving a deposit (usually about 20% of the property's total value) and taking out a home loan or mortgage to cover the rest.
For example, if you're looking at properties in the $600,000 price range, you'll need to save $120,000 before you can borrow the remaining $480,000 from a bank or other financial institution.
The bigger the deposit you can save, and the faster you can pay back the money borrowed, the less you will pay in interest over time. How much interest you pay is based on mortgage rates that are set by lenders.
Try our mortgage calculator to help work out how much your home loan repayments are likely to be, based on different mortgage rates.
What do I need to pay for when buying my first home?
If you're saving for your first home, we've got some bad news: it's going to cost you more than you think. Unfortunately, there are some extra costs to factor in on top of the deposit and your shiny new mortgage.
Land Information Memorandum (LIM)
It's free to look for a house to buy, but checking one out properly costs money. Paying experts to help you might seem expensive, but it's a good investment in the long-term.
We recommend doing a fair bit of homework before making an offer to make sure that the property has and does everything that's promised in the advertising. That means getting a Land Information Memorandum (LIM) from the council, which usually costs around $250-$450.
A LIM shows you all the information that the council holds about the property, such as zoning information, natural features that may have an impact on the property like flooding or erosion, details of resource or building consents and any planned developments.
Sellers sometimes provide a LIM to prospective buyers. If this is the case, check to see that it is current.
Understanding a LIM, and other documentation about a property, such as the legal title, can be tricky. We strongly recommend engaging a lawyer before you start making offers on properties. A lawyer can check over these documents and look for any issues. Legal fees vary — ask around for recommendations.
Property inspection
When it comes to the actual physical property, we recommend getting it checked out by an accredited property inspector who complies with the New Zealand standard for property inspections. This will cost between $400-800, depending on the property's size.
Of course, you may know a builder who can check a property for you, but there are risks with this approach that may cost more in the long run. The real estate agent or seller may have prepared a recent property report but you should always do your own research.
After you buy
Once you've bought the house, remember that you'll need to pay for rates and insurance. You'll also need to factor in a rainy day fund for maintenance, especially if you have bought an older property that needs some extra TLC.
It's a good idea to confirm your financial situation with your bank or lender before you start looking to buy your first home. If you get conditional pre-approval from the lender you know how much you can spend and you'll be in a better position to make an offer when you find a property you like.
How does the government help first home buyers?
It's not all doom and gloom for first home buyers. You may be able to get government help to buy your first home(external link) if you're a KiwiSaver member, purchasing in certain areas, want to buy a house owned by Kāinga Ora or are Māori and want to live on your ancestral land.
KiwiSaver
If you have contributed to KiwiSaver for at least three years you may be able to withdraw some of your savings from your KiwiSaver account, or be eligible for a First Home Grant(external link).
This grant provides eligible first-home buyers with a grant of up to $5,000 for individuals and up to $10,000 where there are two or more eligible buyers to put towards buying an existing or older property. Eligible first home buyers who are looking to buy a brand new property can apply for a First Home Grant of up to $10,000 for individuals and up to $20,000 for two or more.
It's a good idea to look into the First Home Grant when you start looking for a property to buy, because you can't apply for it after you have bought. Applications must be made to Kāinga Ora at least 20-working days before settlement or when required.
First Home Loan
The First Home Loan(external link) is also designed to help first home buyers. It is issued by selected banks and other lenders and underwritten by Kāinga Ora. If you're eligible you might be able to get a home loan with a 5% finance deposit rather than the 20% required by most lenders. How much you can borrow depends on your lender, your income, where you live in New Zealand and what you can afford.
Other support
If you're Māori and wanting to buy your first home you may be eligible for a Kāinga Whenua loan(external link) to build, buy or relocate a home onto your ancestral land.
Saving tips for first home buyers
We're not going to tell you to give up avocado on toast or get all preachy about how it's easy to buy your first home if you swap your morning latte for a cup of instant coffee. You know that stuff already, we get it.
However, if you're a first home buyer and you're serious about buying a house in New Zealand, you'll need to get smart about your financial situation.
Setting some goals(external link) and making a plan about how — and when — you hope to achieve them is a great way to get on the right path. If you're not sure where to start, our mortgage calculator will be a big help.
We can't all have fairy godmothers who magically buy houses, but assistance from friends and family can be invaluable when you're buying your first home. This can be in the form of a gift (where you are lent or given some money for a bank deposit), or a guarantee (where a lender accepts another property, such as your parents' family home, as security on your home loan).
Another option can be to combine resources with friends or family to share the costs of mortgage repayments, bills and maintenance. If you're interested in pursuing any of these options, make sure you get independent legal advice first.
For more information about buying your first home check out settled.govt.nz's first home buyers page.
Tap/click a star to give a rating: