Back to the blog index
Five financial questions to ask yourself if you think you're ready to buy your first home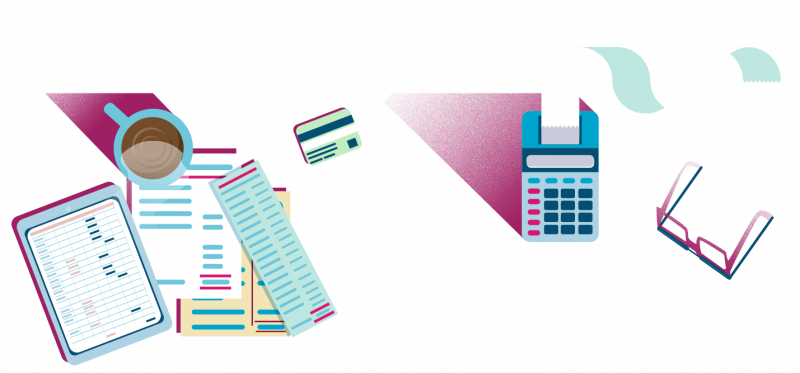 If you're thinking about buying your first home, you've probably spent time dreaming about your 'must-have' features, like a sunny balcony, a lawn for your dog or a garage big enough for your pool table.

But many people forget to spend time thinking about their financial situation and whether they're really ready to become a homeowner.
Jumping in before you're ready can be costly and stressful – ask yourself these five questions first:
1. Does owning a home fit with my long-term goals?
Make a date with your significant other to talk about your plans, like overseas travel, study, career aspirations, and starting a family. Discuss your priorities and how owning a home fits with these goals.
Think about where you see yourself or yourselves in the next five to ten years. Where would you like to be living? Will you have children? Where are you likely to be working? You might decide that renting is a better option for a while if you want more flexibility to move or if you don't want to tie up your free time looking after a property.
We have information and a video to help you consider your goals and options at settled.govt.nz and there's a useful goal planner at sorted.org.nz(external link).
2. Have I saved enough for a home deposit?
Most lenders ask first-home buyers for a 20% bank deposit before they will lend the money to pay for a property. This means that if you are looking at homes around $600,000, you'll need to save at least $120,000 before you can borrow the remaining $480,000 to purchase a property in that price range.
You may be able to get government help if you're buying your first home. For example, if you are eligible for the First Home Loan scheme, you would need a 10% bank deposit – that's $60,000 for a $600,000 home.
If you have family who would like to assist you buy your first home, this can be a big help if you're able to meet the repayments on a home loan, but don't have the bank deposit. It's important for everyone involved to get legal advice if you're looking at family gifting or guarantees or combining resources with friends.
Whatever you decide to do about a home deposit, think about it early in your home-buying process because application processes take time and you should have your finances sorted before you fall in love with a place to buy.
sorted.org.nz(external link) has helpful guides about managing finances for buying a home.
3. Can I afford to pay off a mortgage?
Staying with our previous example – you've saved hard for the $120,000 deposit for a $600,000 home, and your chosen bank or lender has agreed to loan you the remaining $480,000. That loan will be a mortgage or home loan.
The mortgage is secured by the property you purchase. Having a mortgage helps most of us buy a home years before we would be able to save the full price. In return, we pay the bank or lender interest on the amount of money we have borrowed over the period of the mortgage. A mortgage agreement is usually for many years, even decades. The total amount of money borrowed plus interest that you pay back to the bank or lender over the period of the home loan will be significantly more than the price you pay for the property.
If your $480,000 mortgage has a 20-year agreement at 3.55%, you will pay $670,554 over the 20 years, or $645 per week. Our mortgage calculator will help you work out your mortgage costs and the impact if interest rates increase or if you decide to pay your mortgage off over a shorter or longer period.
A mortgage is likely to be the biggest financial commitment most of us make. It's worth spending time investigating and understanding mortgages and your options before you take one out.
sorted.org.nz(external link) has a useful guide about questions to ask a lender when getting a mortgage.
4. Can I afford the extra costs of buying?
In addition to the home deposit, you'll need to plan for the extra costs of buying a home.
You'll need to pay fees to your lawyer or conveyancer and pay the costs of property inspection reports including a council LIM report. You'll need to pay these costs even if you're not successful in buying a property you're considering, so these can add up. It may be tempting to save money on property inspection reports by asking a builder mate to inspect a property for you or relying on a property inspection report provided by the seller. These are cheap options in the short term but can be expensive if you discover problems later.
To learn more about the importance of using a qualified property inspector as part of your support team, go to settled.govt.nz(external link).
Don't forget you'll need to budget for moving costs, including the costs of reconnecting services like broadband and electricity. You may need to buy appliances and furniture for your new home too.
5. What are the ongoing costs of owning a home?
Your mortgage costs are likely to be your biggest regular expense. In addition to these, you need to budget for fees, rates, repairs and maintenance.
If you're buying a property, you'll need to pay council rates which are based on the value of your property – the listing information about a property should include the council rates. You'll need to budget for home and contents insurance too – your bank is likely to require these as well as personal insurance as part of your mortgage agreement.
If you're buying a unit or apartment, you'll need to pay fees to a body corporate to cover shared expenses like insurance, council rates and maintenance. You should ask for information about the body corporate and its finances when you do your homework about a unit or apartment you're interested in.
Think about repairs and improvements too – especially if you are buying an older home. There are costs to budget for if you're renovating, landscaping or painting. And you may need to make repairs, for example, replacing old plumbing or wiring. Repairs and maintenance which are put off because money is tight can quickly become even more expensive, so it's important to budget for these.
We have a useful property checker tool which will help you understand the items you should budget for depending on the age and condition of a property.
To learn more about first-home finances and costs, chat to your bank or visit settled.govt.nz or sorted.org.nz(external link).
Tap/click a star to give a rating: