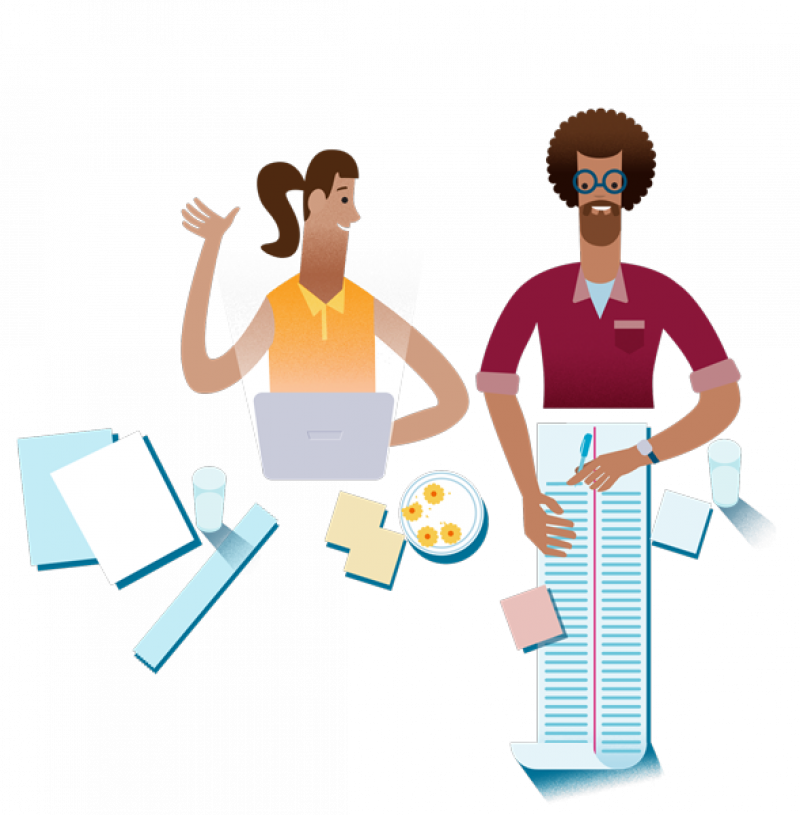 Tackling anything for the first time is hard, especially when it's likely to be the biggest financial decision you'll ever make. It's not surprising that lots of first home buyers don't know where – or how – to start thinking about buying a house.
Buying a home is not something to rush. While it's easy to get excited about homeownership, there are some big things to figure out first. In this blog, we explore key considerations you should think about before looking to buy your first home.
Think about your long-term goals
It's not as fun as adding home ideas to your Pinterest mood boards, but thinking about your long-term goals is crucial. If you're planning to buy with a partner, sit down with them and discuss where you see yourselves in the next five to 10 years (and beyond). If you're thinking of buying by yourself, it can be helpful to write all these things down to clarify your thoughts.
Does your work limit where you can live? Servicing a mortgage requires a steady income, and there's no point getting stars in your eyes about living in an attractive coastal or rural location if you're not going to be able to find stable work there.
Will you need to factor family into the equation – children or elderly parents? What about pets? Will you have the time to maintain a garden, or will you prefer a smaller property with less land to manage? Do you want a new build or buy somewhere to do up?
Thinking and talking about your goals will help you decide if you want to buy a home now or if it will be better to wait and save more for a deposit. You may even decide that it's not the right time and that you have other priorities to tick off first.
Consider your current circumstances
Long-term goals are important to think about, but so are your current circumstances.
Think about your work and personal situation and the stage you're at now. Do you want to travel? Do you want to settle into a community? Is it likely your work will ask you to move to another location?
You may be renting now if you are starting to think about buying your first home. To help you decide if buying is right for you right now, write down the advantages of renting (for example, you don't need to worry about maintenance), and the disadvantages (for example, you may not be allowed a pet). Now write down the pros and cons of buying a home now. Think about the lists and discuss them with your partner, friends or family.
Take a look at your finances
If you're keen to proceed, start doing some research into your finances. Most financial institutions require a deposit of at least 20 per cent of the amount you're planning to borrow.
It can be easy to just think about the deposit, but it's also important to consider your mortgage repayments. When you're looking at house prices, consider what your living costs are and what you can pay towards a loan. Searching for houses based on the highest possible deposit you can afford might not be the best option for you in the long-term.
Remember to budget for the costs of owning a home too, including repairs and improvements, fees and rates.
Educate yourself about options for financial assistance
If you don't have a 20 per cent deposit, research the options for government help(external link)(external link). You may be eligible for assistance for your first home if you're a KiwiSaver member, purchasing in certain areas, want to buy a house owned by Kāinga Ora or are Māori and want to live on your ancestral land.
Consider all the costs involved with buying a house
There are costs when purchasing a home in addition to the purchase price. Make sure you budget for:
lawyer and conveyancer fees
property inspection reports including a council LIM report and a building inspection report
moving costs, including connecting services.
You'll need to pay any legal fees and inspection costs even if you're not successful in buying a property you're considering.
Think about who you want on your team
It's important to have a good team of professionals to help you when you buy your first home. Paying professionals to help you is a good investment. The cost of not getting sound advice can be very high if things go wrong.
Find a lawyer or conveyancer before you start looking at properties. The buying process can move fast when you find something you like.
It's a good idea to hire a qualified property inspector to check a property before you make an offer. Property inspectors are listed by the New Zealand Institute of Building Surveyors(external link)(external link) and the Building Officials Institute of New Zealand(external link).
The real estate agent will answer your questions but remember they work for the seller, not for the buyer.
Of course, it's helpful to have support from family and friends during the home buying journey too.
Be prepared to do your homework before you make an offer
Finding your dream home usually doesn't happen overnight. It can be easy to fall in love with a property at an open home, but it's important to research the property and do your due diligence. Before you make an offer on a house, protect yourself by checking:
the neighbourhood

(external link)

– chat to the neighbours and ask the council about any zone changes or planned developments
get an expert to look at the property – a property inspector will produce a report for you
ask the council for a LIM report and for a look at the property file
use the Property Checker tool to identify areas that you may need to research further depending on the age of the house.
When you've thought about this big picture stuff, it will be much easier to drill down to the next stage, which is all about figuring out what kind of property you want to buy and where you want it to be. Like much in life, the property buying process works best when you've done your homework first.
Tap/click a star to give a rating: