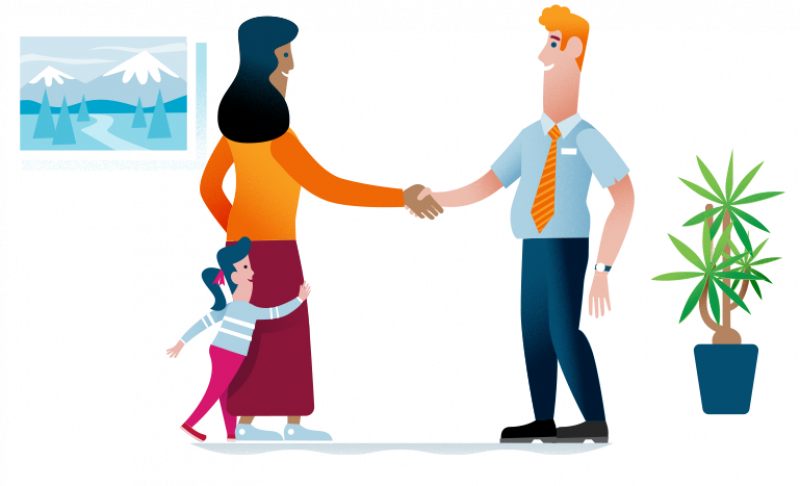 People are often so focused on what it takes to buy a property that the thought of selling it never occurs to them. It's a fact of life that most people experience changes in their lifestyle, family circumstances or work situation that will make them want – or need – to move on. Whatever your reasons, it's important to take the time to think about what you want to achieve from the sale before you start the process.
If you're finding it hard to be objective about selling your home, it can be helpful to look at it as an investment from which you want to get the best possible return.
A good way to start the process when you're planning to sell is to get an idea of the property's current market value – either by using online tools, paying for a registered valuation or getting a current market appraisal (CMA) from a licensed real estate agent.
While friends and family make good sounding-boards, you can't beat the advice and guidance you'll get from trained, experienced professionals. Depending on your needs and the type of property you're selling, your support team is likely to include a lawyer or conveyancer, along with possibly a valuer, an accountant (if you have used the property for business purposes) and an insurer or lender. The other key figure for most Kiwi home sellers is a licensed real estate agent.
More than 90 per cent of residential properties in New Zealand are sold by licensed real estate agents, who work for the seller in return for a commission that's usually based on a percentage of the sale price. The REA has a public register of licensed real estate agents and companies – you can check out the person you are dealing with has an active licence.
It's important to choose your agent well – remember that you are trusting them with what's likely to be your biggest financial asset. Ask around for recommendations in your area and feel free to 'interview' a few before you make your final decision. Don't forget that you can negotiate with them on the costs and the range of the service they will provide you – talk to experienced friends or family or your lawyer if you're not sure how to do this. Some will provide the full suite of services for you, others will require you to run your own open homes. You generally pay for what you get, you just need to decide what you want.
Some people rush into selling a property without thinking what costs are involved because they're dazzled by the thought of a nice big cheque at the end. Talk to your bank or lender about what to expect – you may need to spend money on preparing the physical property for sale as well as paying legal fees, marketing and moving expenses. Talk to the real estate agent before embarking on any renovations as they will be able to tell you what buyers in your area expect.
Have you thought about where you'll live when the property is sold? Could you cope if a buyer wanted a short settlement date and you had to move out sooner than expected? These are all things to consider before you start the process.
It's also crucial to remember your obligations as a seller. Whether you sell with an agent or privately, you must be upfront about any issues or information that could be relevant to a buyer.
Is there a gang house next door? Are there any signs of watertightness issues? Has the property been damaged by a natural disaster? Do you have the necessary consents and compliance documents for any work that was done? If you're not sure what to disclose, talk to your lawyer.
The best rule of thumb is to imagine yourself in the shoes of a potential buyer and think how you would feel if you discovered the seller had not been entirely truthful. If that's not enough motivation, consider that a buyer may have the right to cancel the sale or renegotiate a reduced price if you have misrepresented anything to them. They may even be able to take you to court and claim damages.
Selling a property can be stressful, but it doesn't have to be life-destroying. Be thoughtful about your decision-making and seek advice from the experts for best results.