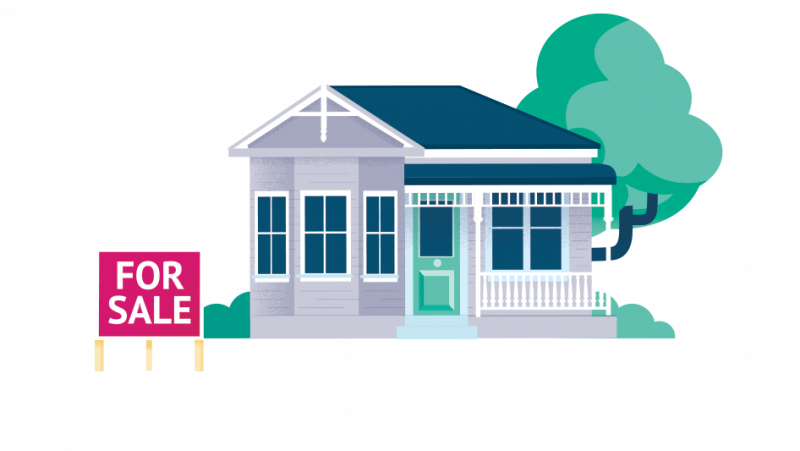 Buying or selling a property can be stressful no matter which way you look at it. If you've spent several years in your current home, you may feel a bit like a first home buyer all over again when it comes time to sell. You're also likely to be faced with a dilemma: whether it's better to sell your property first or buy a new house first.
Buying your second (or subsequent) house often isn't much easier than your first – and looking to sell your property at the same time can make things more complicated.
Buying and selling can also take a lot of time out of your life, so the best thing you can do to prepare is to make a plan. There's no right or wrong way to tackle it, but you need to think carefully about your appetite for risk. Both options come with pros and cons and their own unique set of challenges and pressures.
Why do you want to move?
Start by thinking about your circumstances. Do you truly understand why it is you want to move and what you're looking for in your new home?
Set out a list of must-haves and things that you're happy to compromise on. Think about where you want your new house to be. What public transport is nearby? Are there amenities nearby, such as a doctor's surgery or supermarket? Does it need to be close to childcare or a school? Exactly how big would you like your next house to be compared to your current home?
Get your finances sorted
Next, it's a good idea to get your finances in order. Speak to your bank or a mortgage advisor, so you have a strong idea of exactly how much you have to spend on your new home.
Get some support
Then, build your support crew. You're going to need legal advice, a licensed real estate agent to sell your current property, an insurer and a building inspector.
Buying first
Buying a house first gives you the luxury of time. You're free to hunt for homes without a settlement date looming on the horizon. You're able to consider as many houses as you like you can move at your own pace you can keep searching until you find the property that's right for you.
While time might be on your side, your finances might not be. To secure the new home, you'll need to come up with the money for a deposit, which might be tricky if your equity is tied up in your existing property.
Buying first means you may suddenly have double the bills to pay, including home insurance, rates and utility bills, as well as absorbing the cost of bridging finance to pay two mortgages.
The extra financial strain can sometimes mean sellers pressure themselves into setting a modest listing price for their existing house or accepting a lower offer, just to seal the deal quickly.
Selling first
Selling first can give you a clear picture of your financial situation. You'll know exactly how much money you have to play with and what you can afford to buy.
However, once you've accepted a buyer's offer, the clock starts ticking towards settlement day. You may feel added pressure to make an offer on a home that doesn't exactly fit your needs or wishlist, because you're so focused on finding a new place to move into. To avoid this, try to negotiate a long settlement period on your own house – your agent can help with this – to give yourself some breathing room and time to find a new property. However, this isn't always possible, so consider what your Plan B will be.
In a tight rental market, it can be very challenging to find short-term accommodation, especially when you aren't sure how long you'll need to live there. Do you have family or friends you could stay with? You'll also need to consider the added costs of moving your belongings twice and paying for storage while you're between properties.
Be prepared
There are pros and cons to both approaches but making sure you have everything in order (such as your finances) before you start down this road will help ease the stress. Since your home is likely to be your biggest asset, it's important to prepare for some hiccups along the way and have time or extra money set aside to deal with these. Building a strong support crew of qualified professionals will ensure you have the advice and guidance you need at each stage of the process.
Tap/click a star to give a rating: