Back to the blog index
Buying your first home? Commonly asked questions about the transaction process (Part 1)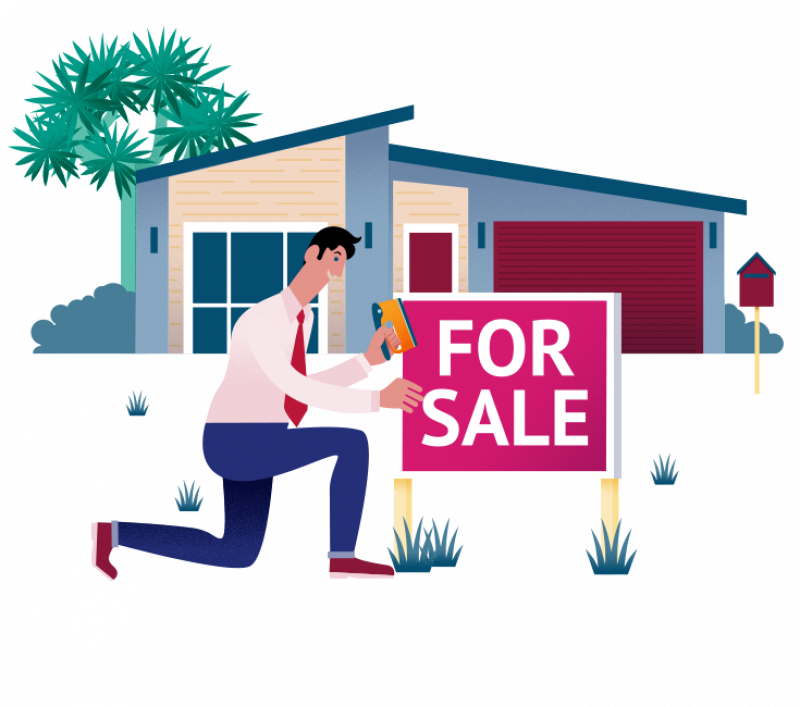 Taking a deep breath or a shot of whisky (not recommended!) may fast-track your courage, but ultimately it pays to know what you're doing when making an offer on a house. Here are answers to some commonly asked questions to ensure the house offer and settlement phases aren't driving you to drink!
Common questions about the offer process
When should I make an offer?
You'll need to have a few ducks in a row before making an offer. This includes:
pre-approval for a bank loan, KiwiSaver HomeStart grant

(external link)

, KiwiSaver first-home withdrawal or Welcome Home Loan
ensuring you can afford the ongoing costs of owning a home, such as rates and insurance
doing a second inspection of the house to make sure it's what you really want
deciding on your conditions, such as a satisfactory property inspection or finance approval
getting a lawyer to look over the sale and purchase agreement.
Can I make an offer on multiple homes?
You can make an offer on more than one property but don't forget that once you make an offer on a property you're committed to buying it, subject to any conditions you include in the offer. Given your offer becomes legally binding as soon as it's accepted we'd advise against putting your eggs in too many baskets without professional legal advice!
Can I make an offer without pre-approval on a home loan?
One of the conditions of your offer could be 'subject to approval of finance'. However, we recommend getting pre-approval for a home loan so that you can make your offer with full confidence. You'll need to confirm the loan before your offer goes unconditional.
Can I put an offer on a house that already has an accepted offer?
In some cases, a seller may add a 'cash out' or escape clause to the sale and purchase agreement. This means that they can give notice to the current buyer that they have accepted another offer, and the current buyer has a limited amount of time to fulfil their conditions. If the current buyer is not able to fulfil their conditions in time, you could well be the one receiving the keys to your new home!
Do I need a lawyer to make an offer on a house?
You don't need a lawyer to make a conditional offer. However, we advise both buyers and sellers to seek legal advice before signing a sale and purchase agreement or any written document.
How does the multi-offer process work?
A multi-offer process happens when more than one buyer makes an offer in writing on a property. It's intended to provide all interested buyers with a fair opportunity to submit their best offer for a property they wish to purchase. It's important to put your best foot forward in this situation, as you might not get a chance to increase your offer. The seller can choose the offer that suits them best. This won't necessarily be the one with the highest price. Watch our video to learn more.
Can I offer a lower price on a house?
If a property is listed as 'for sale by negotiation', or 'offers over $X' you can make any offer you like – but it pays not to be too cheeky! If your offer is too low, you risk missing out. Find out how long the house has been on the market – if it's been listed for sale for ages the owners may be open to negotiating a lower price.
Can you withdraw an offer on a house before it is accepted?
You do not have a legally binding contract until your offer is accepted by the seller. That means you can revoke your offer at any time prior to the contract being signed by the seller.
We recommend you withdraw your offer in writing to the real estate agent and have the agent confirm they've received your withdrawal before making an offer on another property. You are not obliged to give any reason for revoking your offer.
Do home sellers accept the first offer?
Home sellers aren't obligated to accept the first or any other offer made on their property.
Common questions about offer conditions
What is a conditional offer?
A conditional offer means you have conditions that you want to meet before you agree to buy the property. If you make a conditional offer, the real estate agent will negotiate on behalf of the seller. Conditions could include making your offer subject to a favourable building inspection or a valuation, confirming your financial arrangements or selling your own property. The seller can also attach conditions to the sale, for example, changing the settlement date or specifying the details of the chattels that come with the house. Conditions will be subject to time-frames set out in the agreement. If the purchaser is unable to satisfy their conditions within the set time-frame, the agreement may be ended.
What is an unconditional offer?
An unconditional offer means you do not require any conditions to be met before buying the property. This is sometimes known as a cash offer and can be appealing to sellers. Be sure to complete a thorough inspection of the property you're keen on first though – and make sure your finances are sorted!
How do I do a title search on a property?
We recommend you get your lawyer or conveyancer to search the record of title, which is often referred to as a title search. The title will be specific to the property you are buying and has a record of things that can have an impact on what you can do with the property and any access you need to provide to others.
What is a LIM report?
A LIM is a report prepared by the local council at your request. It provides a summary of the current property information held by the different departments at council on the day the LIM was produced. It does not provide all information on the property. For example, if the council hasn't been notified of a weathertightness issue with the property, it won't show on the LIM.
What does a LIM report tell you?
A LIM provides information about some or all of the following:
Storm water or sewage drains.
Any Heritage New Zealand protection.
Special land features such as erosion or flooding.
Any rates owing on the land.
Permits, building consents or requisitions, and other certificates previously issued by the local council or building consent authority.
Zoning – how the land may be used and any conditions that apply.
Any notices to the council by any statutory organisation that has the power to classify land or buildings for any purpose.
Any notices to the council given by any network utility operator under the Building Act.
Any other information that the council thinks is relevant.
How can I get a LIM?
Your lawyer or conveyancer can help you get a LIM or you can get it yourself from the local council. Ask them for an application form or apply via the council's website. You will need to pay a fee, and the process may take several days. Your lawyer or conveyancer can help you understand the report.
How much does a LIM report cost?
Contact your local Council to find out how much they charge for a LIM report.
How long does a LIM report take?
Contact your local Council to find out how long they take to process a LIM report.
Checking the Council property file
Would suggest adding something about checking the property file too – this is separate to the LIM and provides the actual floor plans (which go with the building consent), so you can see if there have been any physical changes to the property.
How can I get a property valuation report?
There are a few websites, such as Trade Me's Property Insights(external link) and Homes.co.nz(external link) that will give you an estimate of what a property is worth, but paying a registered valuer will give you a more accurate view. Visit the Property Valuation NZ(external link) website to find a registered property valuer near you.
What is a property inspection report and should I get one?
We recommend that you make a professional property inspection a condition of your offer. If you find out you've got a lemon on your hands you can use the report's findings to get out of the contract or negotiate a lower price.
How much does a property inspection report cost?
The cost of property inspection reports varies considerably. We suggest you ask around for recommendations and be sure to get a few quotes before deciding who to engage.
Does the seller have to fix everything listed on a property inspection report?
The seller has no obligation to fix anything. If the buyer isn't satisfied with their independent report their options are to end the agreement or renegotiate if the seller is interested. The seller doesn't have to negotiate.
While there is a lot to think about, it's not as daunting as might seem at first! For more information about buying a home take a good look at our information for first home buyers.
Tap/click a star to give a rating: