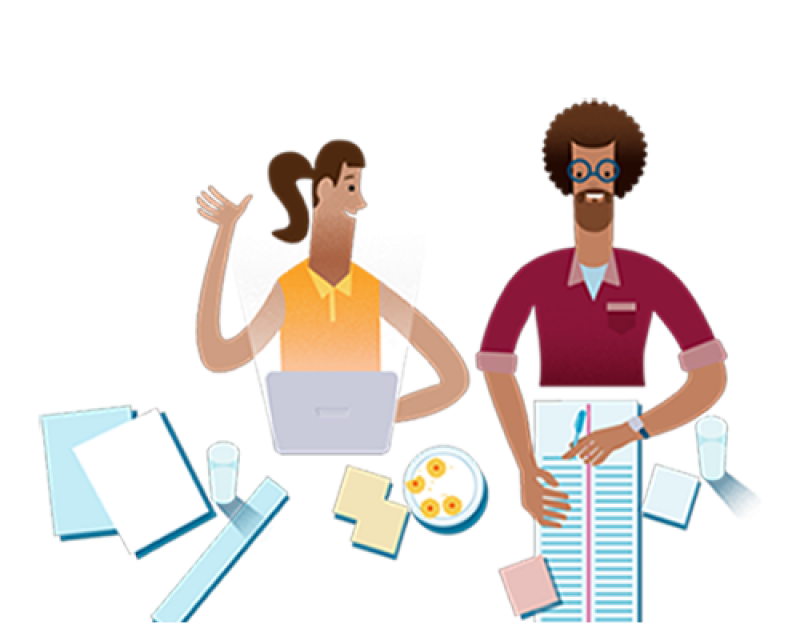 As Kiwis, owning a home is in our DNA. We all dream of having our own little corner of Aōtearoa, whether that's a city apartment, a simple house in the suburbs or a plot of land in the country. Buying a property is a big deal – here are the five most important things to know before you start on the journey.
1. Make a plan
For most people looking to buy a first home in New Zealand(external link), the process starts with working out what your goals are and taking a good look at your financial situation. Whether you're buying on your own, with a partner or with others, it's important to work out whether you want to buy or build a first home, buy a bigger home or buy a property to rent out as an investment.
For most people, buying a house to live in means saving a deposit(external link) (usually about 20% of the property's total value) and taking out a home loan or mortgage to cover the rest.
The bigger the deposit you can save, and the faster you can pay back the money borrowed, the less you will pay in interest over time. Try our mortgage calculator to help work out how much your home loan repayments are likely to be based on different mortgage rates.
It's super tempting to start searching for places and going to open homes, but there are a couple of things to do before you start adding properties to your watchlist.
First up, talk to a bank or lender about getting pre-approval for a home loan. We also strongly recommend engaging a lawyer before you start looking at properties. The house buying process can move fast and it's a good idea to line up the crucial stuff first.
After you've worked out what you're looking for and how much you can spend on it, you can start looking at properties that will suit.
2. Understand the buying process
Most of the time, buying a house in New Zealand is done through a licensed real estate agent who is paid by the seller. Properties are usually advertised online, in newspapers or in specialist magazines. You can also contact real estate agencies directly and ask them to keep an eye out for properties that meet your needs.
The seller decides which method of sale they will use – usually auction, tender, deadline sale or by negotiation or advertised price. Remember you can ask the real estate agent and your lawyer if there is anything you don't understand.
In most cases you'll make an offer by filling in and signing a sale and purchase agreement. This is a legal contract that sets out how much you will pay for the property (including how much deposit you will pay), any conditions of the offer, and when the change of ownership will take place.
You and the seller both sign this contract, and then work to meet any conditions in it (for example, a buyer might say that the offer is conditional on getting a satisfactory building inspection, or on the seller fixing a broken fence). This agreement becomes unconditional when all the conditions are met.
You can then look forward to settlement day, which is when you pay the balance of the purchase price and the property becomes yours.
3. Get the right support crew
Buying your first house is like doing anything for the first time – it's much easier if you've got a good support team around you. While you can ask a real estate agent anything you like about a property, remember that they work for the seller.
Friends and family can be a great source of advice (and in some cases they can help financially), but it's wise to get the professionals on your side too.
Your first move should be to sort out your finances – choosing the right mortgage lender can help you save a lot of money.
Talking to a lawyer is another crucial first step – buying a house involves reading, understanding and signing legal documents and it makes sense to do this with someone who can fully explain what you're getting in to.
When you've found a house that you are keen to make an offer for, we recommend getting it checked out by an accredited property inspector who complies with the New Zealand standard for property inspections. Depending on the property you may also need to seek advice from an engineer or surveyor.
You may know a builder who can check a property for you, but there are risks with this approach that may cost more in the long run. The real estate agent or seller may have prepared a recent property report but you should always do your own research.
4. Understand the lingo
Do you know the difference between a LIM and a PIM? Do you know why a title search is important – and how to do one? How is a private sale different to a private treaty sale? Buying your first house in New Zealand(external link) means you may feel bombarded by lots of unfamiliar terms and jargon. If you're struggling to make sense of it all, our handy glossary is here to help.
5. How to get help from the government
There's good news if you're wondering how to fund your first home - if you meet certain criteria you may be able to get government help.
KiwiSaver
If you have contributed to KiwiSaver for at least three years you may be able to withdraw some of your savings from your KiwiSaver account(external link), or be eligible for a KiwiSaver First Home Grant(external link).
This grant, which is worth up to $5,000 for individuals and up to $10,000 for two or more eligible buyers, can be put towards buying an existing or older property. Eligible first home buyers who are looking to buy a brand new property can apply for a KiwiSaver HomeStart grant of up to $10,000 for individuals and up to $20,000 for two or more.
First Home Loan
You can also apply for a First Home Loan(external link), which is issued by selected banks and other lenders and underwritten by Kāinga Ora (previously Housing New Zealand). With a First Home Loan, you might be able to get a home loan with only a 5% finance deposit. How much you can borrow depends on your lender, where you live in New Zealand and what you can afford.
Other Support
If you're Māori and wanting to buy your first home you may be eligible for a Kāinga Whenua loan(external link) to build, buy or relocate a home onto your ancestral land.
In some parts of New Zealand you can buy a property that Kāinga Ora no longer needs, or if you're a tenant in a statehouse, you can buy your home if it's available for purchase. Read more about tenant home ownership(external link).
Tap/click a star to give a rating: