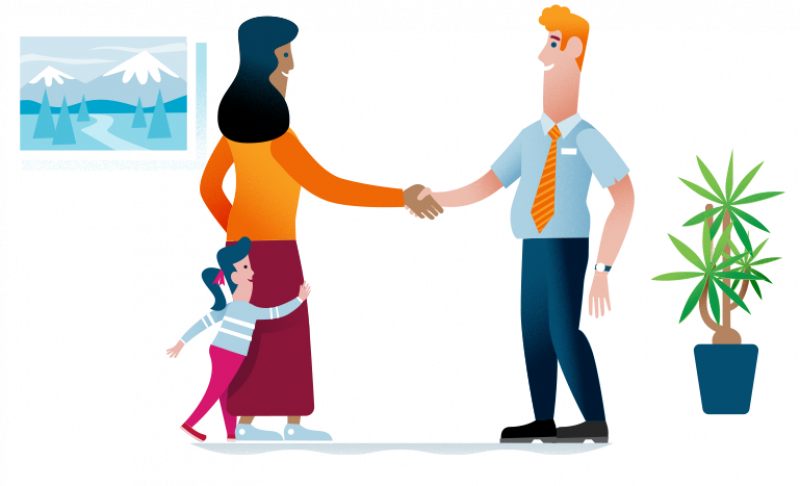 Most people know that it's a good idea to seek advice from a lawyer when buying a property. If you're signing a binding legal document that involves the biggest financial transaction you'll probably ever make, it makes sense to get expert help.
If you're not sure where to find a lawyer, you can ask family or friends for recommendations or check out www.propertylawyers.org.nz(external link) (part of the New Zealand Law Society) to find one in your area.
A lawyer can be a huge source of support throughout the property buying process. Things can move fast in real estate transactions so it's smart to start talking to a lawyer as soon as you start looking through 'for sale' ads. Here's what to ask them in the first instance:
Are you a conveyancing specialist? It might seem obvious, but you really do want a lawyer that specialises in property transactions and knows the ins-and-outs of what you're wanting to do. You may already have a great family lawyer, but if this isn't an area they specialise in, then look elsewhere – you could even ask them for a recommendation.
How much do you charge? Different lawyers and conveyancers have different fee structures, and pricing can vary dramatically, so it pays to have a clear understanding of what they will charge you from the get-go, and when it will be due.
What clauses should I add? Your sale and purchase agreement can include clauses, such as a finance clause that means the offer is subject to you getting loan pre-approval from your bank. Talk to your lawyer about your individual circumstances and what clauses should be included in your contract, to best protect yourself. Talking about this early on will save you time when it comes to making an offer and the real estate agent or salesperson asks what clauses you'd like in the agreement.
Can you explain the LIM to me? A LIM is a council file that includes all the information held about a particular property. These files can be chunky, complex and full of very detailed information about resource consents, zoning information, natural features that affect a property (like flooding) and more. Ask your lawyer or conveyancer to look over these documents and explain them to you, so you fully understand all aspects of the information. Your lawyer will know what to watch out for when reading through the documents and is the best person to spot any red flags for you.
What do I need to know about a unit title property? If you are buying a unit title property, the seller must provide you with certain sets of information. Talk to your lawyer about the information you are entitled to and ask their advice on whether you should seek any further information.
Will you check my sale and purchase agreement before I sign it? Don't sign anything before your lawyer or conveyancer has read over it. Remember, a sale and purchase agreement is a legally binding document and there's no going back once you have signed on the dotted line. Buying a home is a big financial decision, so it's well worth taking the time to ensure you've done your due diligence and received the advice you need.
What will happen on settlement day? Settlement day is when the property transfer goes ahead, and the house becomes yours. This day is the culmination of a lot of hard work and stress, but before you start celebrating, several things need to happen in sequence between your lawyer, the seller's lawyer, and your bank or lender. This can take time, so it's a good idea not to be sitting outside the home at 9 am with a moving truck. Check out our settlement checklist

[PDF, 354 KB]

to make sure you've got everything sorted.
Tap/click a star to give a rating: