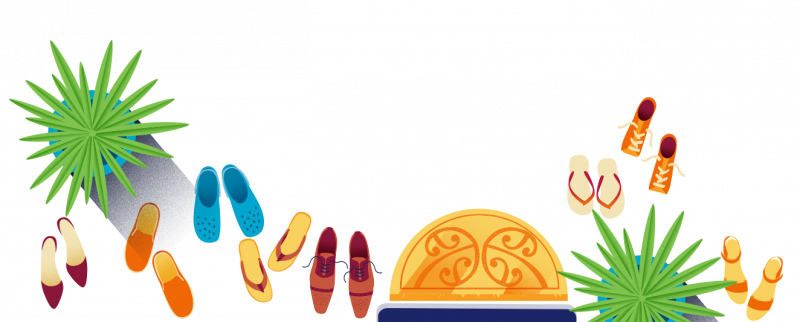 When you're selling a property the easiest way to get people to view it is to hold an open home. These are public viewings where any interested potential buyers can show up and take a look. It's not surprising that some people are uncomfortable with the idea of strangers wandering through their home when they're not there - holding an open home does come with a few privacy and security risks. Here's how to plan for the best possible outcome.
Do
DO make a note of any items with large sentimental or monetary value, such as jewellery or small electronics that could easily be slipped into a pocket or handbag.
DO protect your identity by tidying away any documents containing your personal details, including passports, bank statements or credit card receipts.
DO talk to the real estate agent or salesperson about their plan for the open home. Ask if there will be a sign-in register where visitors provide their name and contact information.
DO make sure that the property is clean, tidy and clutter-free.
Don't
DON'T forget about your digital presence. Make sure all computers or large devices are password-protected and switched off. USB sticks or hard drives should also be stored securely.
DON'T tuck these items into your sock drawer or under the bed – store them off-site.
DON'T hesitate to ask if the agent to run the open home with a colleague in case things get busy. Sellers can ask that a second person from the real estate agency be on-site during the open home to greet visitors and ask them to wait until the agent is free to show them through.
DON'T forget to maintain good security practices – don't leave the alarm code written down in the house or leave a key under the front doormat.
If you're concerned about security during an open home, talk to your real estate agent about what security precautions they will take. For example, if the house is large or two-storied, they may have another agent to monitor part of the house. Some insurance companies won't cover theft at open homes. It's a good idea to contact your insurance company before your first open home, and in any case, put all valuables out of sight, or take them with you when you leave before the open home.
If you're selling privately, it can be a good idea to get a friend to run any viewings or open homes. If you're selling with an agent and you still feel uneasy about having an open home, ask them to show the property 'by appointment only' to potential buyers.
Tap/click a star to give a rating: