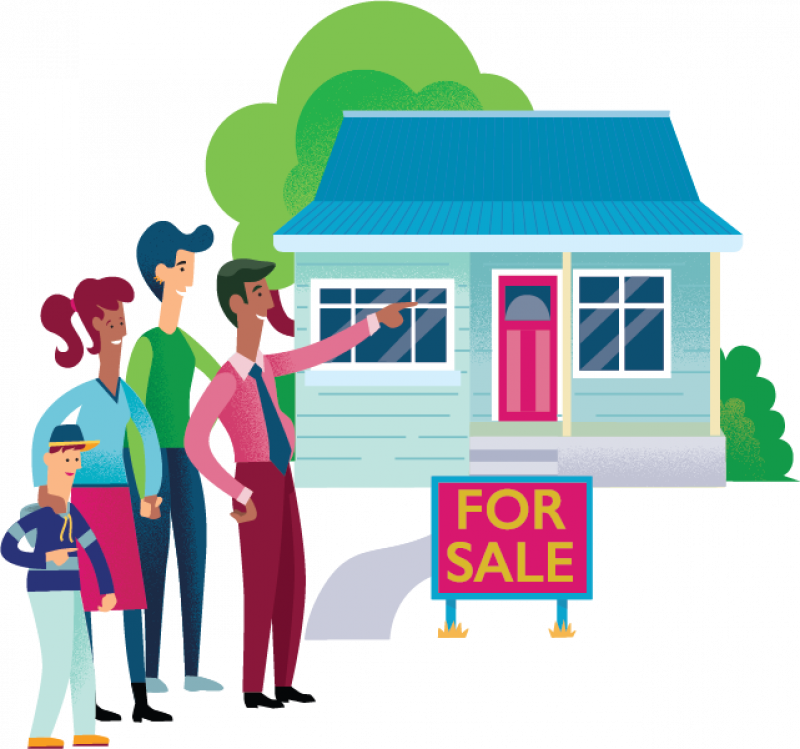 Buying your first home can be an overwhelming process at times. It's a new experience, and it's understandable that learning how it works can be stressful and confusing. You'll likely have limited knowledge of the process, who to talk to and what to ask.
One of the main people you will need to talk to will be the real estate agent(external link), even though they work for the seller. They will be familiar with the property you are interested in and are required to disclose any issues, so you can get ahead of any potential problems before you consider making an offer. In this blog, we share ten questions you should ask the real estate agent if you're interested in buying a house.
1. Can I see the property's information pack?
Information packs are created to give to prospective buyers at viewings and open homes but can also be requested ahead of a viewing. They contain information that should help you make initial decisions about whether the property meets your needs and whether you want to view it or not.
Information packs will vary between agencies but may include some of the following items:
A brochure or flyer including photographs and basic information about the property like the number of bedrooms.
A floorplan.
A record of title.
A recent LIM report.
A property inspection report.
Body corporate rules, if you're looking at an apartment.
Annual rates paid to the local council.
Real estate agents may provide a recent property inspection report commissioned by the seller. However, we recommend that you get your own report from an independent and accredited property inspector. If you rely on information from a seller's report to make an offer and later find that things in the report are wrong, you won't have the option to address this with the property inspector because the seller was their client, not you.
When you commission a property inspection report, make sure it is with an accredited inspector who has a good level of indemnity insurance in case you need to repair something that wasn't picked up in the report.
2. How long has the property been on the market?
When you first start looking for a house, it's easy to take things at face value. A property with a below-market price or that has been on the market for a while could be a sign that there are problems with the property. Ask the real estate agent how long the property has been for sale and whether there have been any offers made. If so, why hasn't it sold yet?
3. Does the property need any urgent repairs?
A property that needs immediate attention will not only affect your budget – you may have to put money aside to fix any repairs – but also your plans. It may delay how soon you can move in after settlement day. If you're still keen to buy the property, you may decide to submit a conditional offer subject to a property inspection to see what kind of repairs are needed and how much they might cost.
4. How much noise can be heard from the road or other public transport?
Noise from a road, train line or overhead flight path can severely impact your quality of life, especially if you're sensitive to background noise. When you're going to visit a property, ask the real estate agent what traffic and noise are like at peak commuting times as well as at the weekend.
You may find the noisiest times will be when you're out of the house anyway. However if, for example, you rely on being able to sleep during the day because you work night shifts, noise may be something to consider more thoroughly. If you're interested in a property, it's a good idea to visit it at different times of the day and different days of the week.
5. What are the neighbours like?
Although not a dealbreaker for some, you should take into consideration who your neighbours will be if you successfully buy the house, especially if the houses are built closely next to each other. If you're looking for a quiet place in the suburbs, living next to people who regularly hold loud parties might be something that seriously impacts your enjoyment of your new home.
6. Are there any ongoing issues?
Ongoing issues relating to damage are particularly important to ask about, especially if the property is built from materials that are known to be problematic or if it has previously been affected by a natural hazard like an earthquake.

Ask the agent if the property has ever been subject to an Earthquake Commission (EQC) claim. If it has, ask for more information to find out what damage was caused to the property and land and whether the problems have been resolved.

You can use our Property Checker tool for suggestions of things to look out for based on a property's age, building materials, previous renovations, location and other hazards.
7. Has the property had any work done?
Over time, the property will likely have been renovated or even extended to adapt to different owners' needs. Ask the real estate agent whether there has been any work done. They should be able to give you a basic history of the property, but you'll need to check that the property has the appropriate building consents for any work that's been completed.
This information can be found in a LIM report and the council's property information file. Any completed work usually requires a code compliance certificate (CCC), which will be held in the LIM report and property file too.
8. What else should I know before going further?
Real estate agents must disclose anything about the property that could impact your decision to buy, but it's always worth asking if there's anything else you should know before seriously considering the property. We recommend asking in writing in case any problems come up and you need to refer to it again later.
9. If I'm buying an apartment, what are the body corporate rules?
A body corporate (or body corp) is a group that manages the finance and administration relating to common areas of the property like lobby areas, lifts, insurance and the building exterior. If you purchase a unit title property(external link), like an apartment or townhouse, it's likely that you will automatically become a member of the body corporate. Annual meetings are held to discuss any issues and vote on them.
Ask the agent for:
A copy of the body corporate rules if they haven't been included in the information pack
A copy of the minutes from previous meetings
The long term maintenance plan.
It's important that you have a clear understanding of what you're committing to should you decide to go ahead with the property purchase. This information may also be provided in a pre-contract disclosure statement, which must be provided before you can formalise your offer.
10. What is the body corporate fee and what does it include?
Usually, you will need to pay an annual fee or levy, which covers any budgeted expenses and services like rubbish collection or cleaning communal areas and will also contribute to a maintenance fund. Ask the real estate agent how much you will be expected to pay and if there are any extra costs that are not included in the annual fee. This could include paying for earthquake strengthening or repairing signs of water damage and may be mandatory to repair as set out by the body corporate.
Once you have the answers to your questions, you should talk to your lawyer or conveyancer to discuss any information given to you by the agent. Doing your research and putting the time in now will pay off when you're settled in your first home. Find more information on buying your first home here.
Tap/click a star to give a rating: