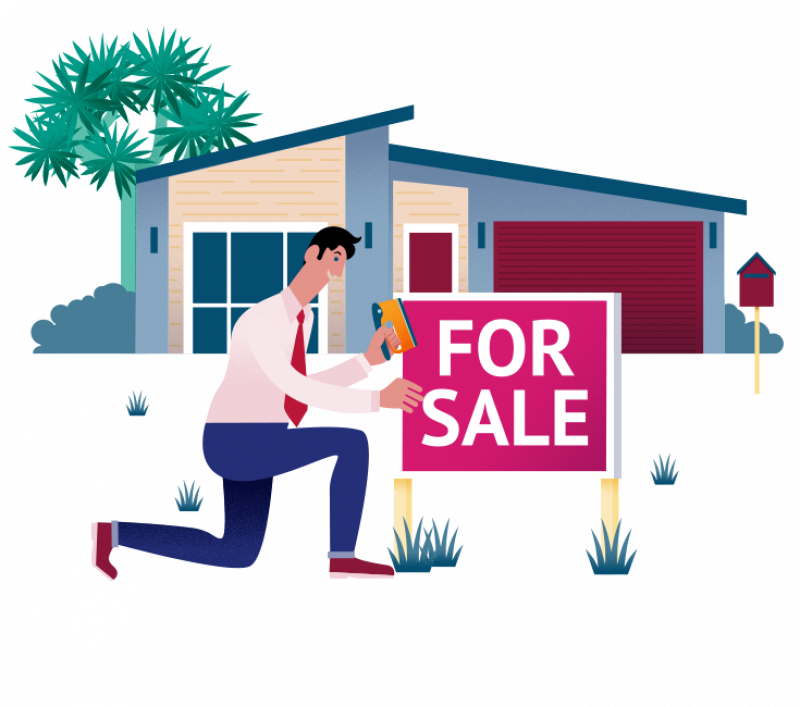 Selling a home is a big life decision, both financially and emotionally. The journey can be a roller coaster, which is why finding a licensed real estate agent you feel comfortable with is so important.
New Zealand has about 15,000 real estate agents who help people navigate big-deal transactions every day. The trick is to find the one that'll be best for your situation.
Remember, you're looking for the person who you're going to trust to sell what's likely to be your biggest asset. Their success (or failure) will have a marked impact on your new life plan.
Questions to ask
You need someone who understands what it takes to sell a property like yours and a proven track record to show for it. You also need to feel comfortable with them personally – if you don't find them pleasant to deal with then buyers may not enjoy the experience either.
If you're not sure how to get the ball rolling, ask the agent the following questions:
What do you know about my neighbourhood? How are sales in this area and who is buying?
Do you work independently or with other agents?
What kind of advertising or marketing do you use – and which ones will work for my property? What extra marketing costs will I have to pay?
What are your commission rates? Are you open to negotiation?
Do you have testimonials or references from people whose properties you have sold in the last three months?
What do you recommend I do to prepare my home for sale?
Why should I hire you?
Asking these questions helps you form a picture of the agent's experience and knowledge.
These days you'd expect an agent's marketing plan to have an online focus that includes major property websites. Find out what the marketing plan will cost and ask them to explain their rationale.
Marketing costs and commission can be negotiated. Don't be afraid to ask the agents if they're interested in an incentive-based commission, where they'll earn more if they sell your property above a certain price.
Do your research on the agent
Once you've found the agent you think you'd like to work with, it's a good idea to check them out on the Real Estate Authority's (REA) online public register(external link), to make sure they hold a current licence. This is important because it's illegal to carry out real estate agency work without a licence and if you deal with an unlicensed person the REA will be unable to help you if things go wrong. The register also shows if the agent has had any complaints upheld against them in the last three years
It can also be a good idea to ask around your neighbourhood and talk to others who have used the agent in the past.
The legal side
When you've decided on an agent, the terms and conditions of your contract will be set out in an agency agreement that you both sign. This is a legal document, so make sure you get advice from a lawyer before signing and that you understand your rights and responsibilities.
From 1 January 2019 the real estate agent will also need to perform anti-money laundering checks on you.
Learn more about selling your home with a real estate agent.
Tap/click a star to give a rating: