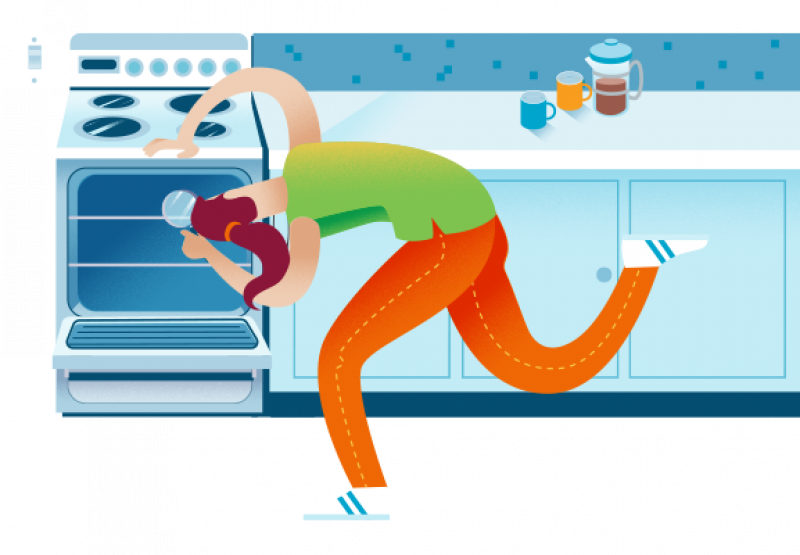 So, you've found a property that looks like it ticks all the boxes. The real estate agent reckons it's solidly built and your DIY expert friend says it looks fine. Do you really have to get it checked out?
The short answer is yes, most definitely. You have a range of options, from enlisting a builder mate to using a qualified and insured inspector. Whoever does the inspection should check the entire property. They should identify any significant defects, future or urgent maintenance issues and problems caused by gradual deterioration. They should look for structural problems, any signs that the property is a leaky building, issues caused by deferred maintenance (such as weatherboards rotting due to peeling paint) and areas where there is damp or mould.
The property pre-purchase inspection industry is not regulated in New Zealand, however the Real Estate Authority (REA)(external link) recommends using a qualified building inspector who has professional indemnity insurance, understands the strict legal requirements of their role and carries out their work in accordance with the New Zealand Property Inspection Standard. This is important because they will help protect you if something goes wrong later on. If you discover problems with the property that should have been evident in a building inspection, you can make a complaint to the professional body that the inspector belongs to and seek compensation through the courts.
A good property inspection isn't cheap, but if you buy a property based on advice from a builder mate who is unqualified and/or uninsured, you could end up owning some expensive problems. Even worse, you may severely limit your ability to seek damages if the property has significant issues that would have been picked up by a more thorough inspection.
One option is to make the inspection a condition of your offer on a property. If you do this, the report must be prepared by a suitably qualified building inspector. If you then use the report's findings to get out of the contract, you must provide the seller with a copy of it. Either way, the more you invest in this exercise the safer you will be if things don't turn out as you had expected.
You have limited other avenues if the property is not as sound as you expected. You may be able to rely on the warranties included in the sale and purchase agreement by the seller. They are required to confirm that (among other things) any work they have done on the property was carried out in accordance with any necessary permits or consents required by law. You may also have other legal options which you should speak to your lawyer about.
If you are looking to buy it's a good idea to get in touch with a local building inspector as soon as you start your property search. Ask friends and family for their recommendations and request a sample report from any inspector you contact to get an idea of the kind of information they provide.
Depending on what a building inspection finds, you may be able to use a report to help you negotiate with the vendor over price or repairs. Even if a report only finds minor issues, you can still use it as a road map for future maintenance.
Want to know where to find a qualified inspector? Check out the following professional organisations:
Tap/click a star to give a rating: